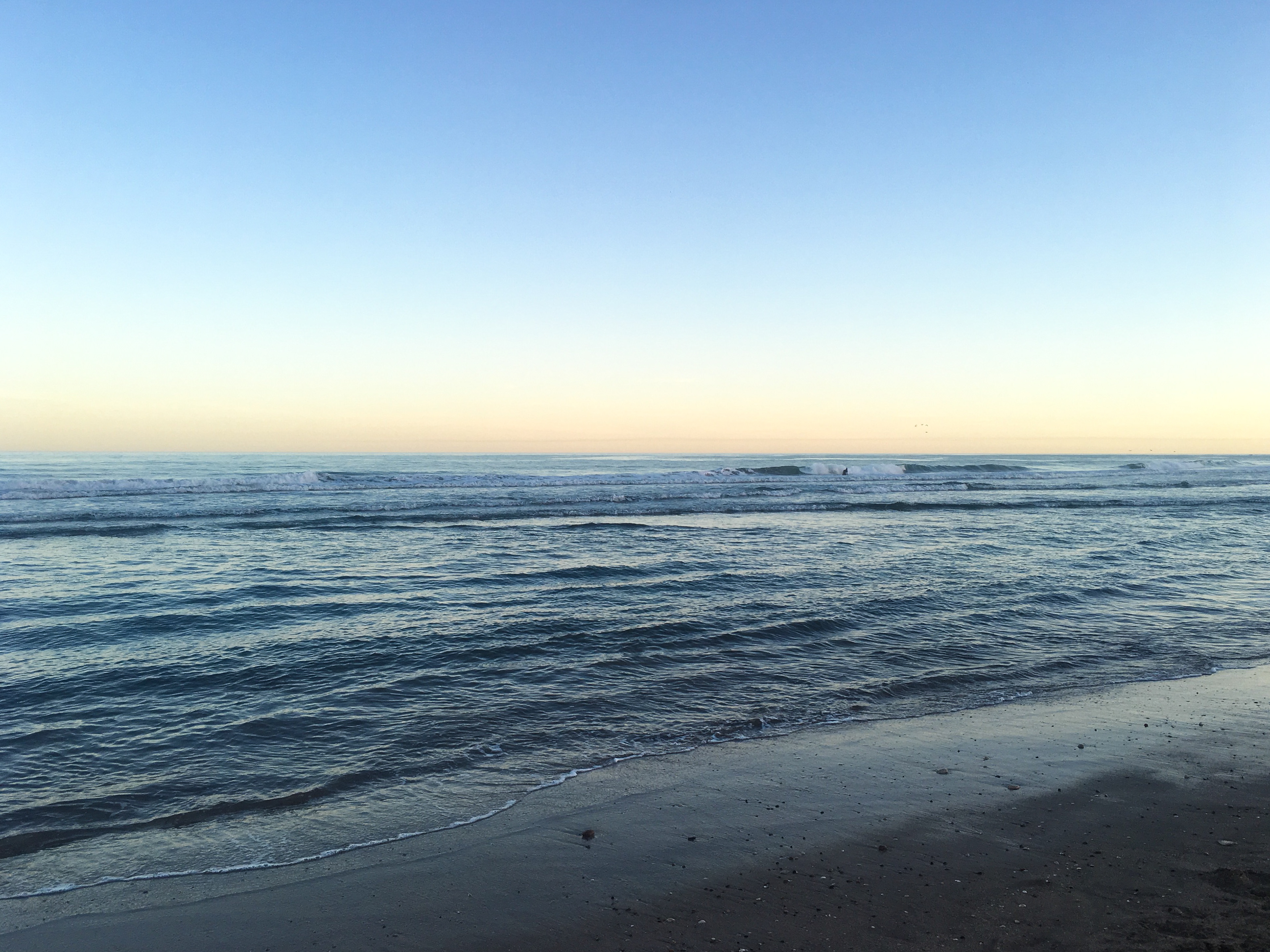 Leaving is such a hard thing to do, to experience. It's so hard that people often don't leave places or situations that are toxic. So leaving something that's really fucking good is even worse. 
I have found myself a few times lately somewhere, and during moments to myself, thinking about just how happy I am in that moment, in that place, shocked at how damn happy my surroundings are making me. This thought lasts about ten seconds before I start thinking about how I don't want to leave. Thinking about how terrible the departure is going to be. 
I'm terrible with goodbyes, I've learned this about myself while traveling. I've fallen too damn hard for the places I've been, for my life there, for the people, for the experiences. It makes leaving awful, and I'm not sure I've experienced so much sadness overwhelm my entire body before. It's like a heavy feeling that starts in my feet and quickly overwhelms my heart. I can literally feel it in my chest, right before you can see it on my face. 
The more I travel though, I've found I either have one of two 'departure reactions.' The sadness described above, or an unexpected feeling of neutrality. 
I'm waiting for that sadness to arrive, but it never does. Instead I have an odd feeling of calm and content. I've taken this as a sign that I'm ready to move on, ready for the next place. I get eager and maybe even a little bit anxious. But I've also noticed a beautiful pattern in what happens when I get to the next place. Depending on the situation it may take a few days to adjust but then I'm stoked. Especially following one of the tough goodbyes, I laugh at myself wondering why I was so sad. 
It's human nature to seek comfort in our environments, and as soon as we find it and feel it, we don't want it to go away. 
I've come to the conclusion that this is directly related to my fear of change. It's a fear but also something I passionately seek
—
there's just always an adjustment period of fear or sadness involved. I believe that fear of change, fear of the unknown or of being uncomfortable is a normal human condition. It's human nature to seek comfort in our environments, and as soon as we find it and feel it, we don't want it to go away. I have it, 100%, but at the same time, I crave it. Change, the unknown, the slightly uncomfortable keeps me going. Because not one time has that fear or discomfort lasted more than an insignificant period of time, a few days maybe. It has always morphed into the best, happiest, most life changing moments and unforgettable trips. 
I tell myself I'm leaving for a reason, and regardless of where I'm going it's going to fine. In fact, it's going to be epic.