I've spent about five and half months in Argentina, and after having a few friends ask me for recommendations for their upcoming trips I realized I should probably write down my favorite places, experiences and other random thoughts about my time there. I'm not disciplined enough to consistently keep a journal while traveling but wanted a way to keep track of what I saw and did. I spent my last two or three weeks there putting together what, I guess, is my version of a guide to Argentina including my favorite places and experiences from Buenos Aires, Mendoza, Mar del Plata, and Patagonia. If you've read anything else on here you know a travel guide is a sharp contrast from what I normally write so bear with me as I try my hand at this for the first time. I only felt inclined to do this since I've spent so much time in Argentina, so hopefully this won't be my last one of these.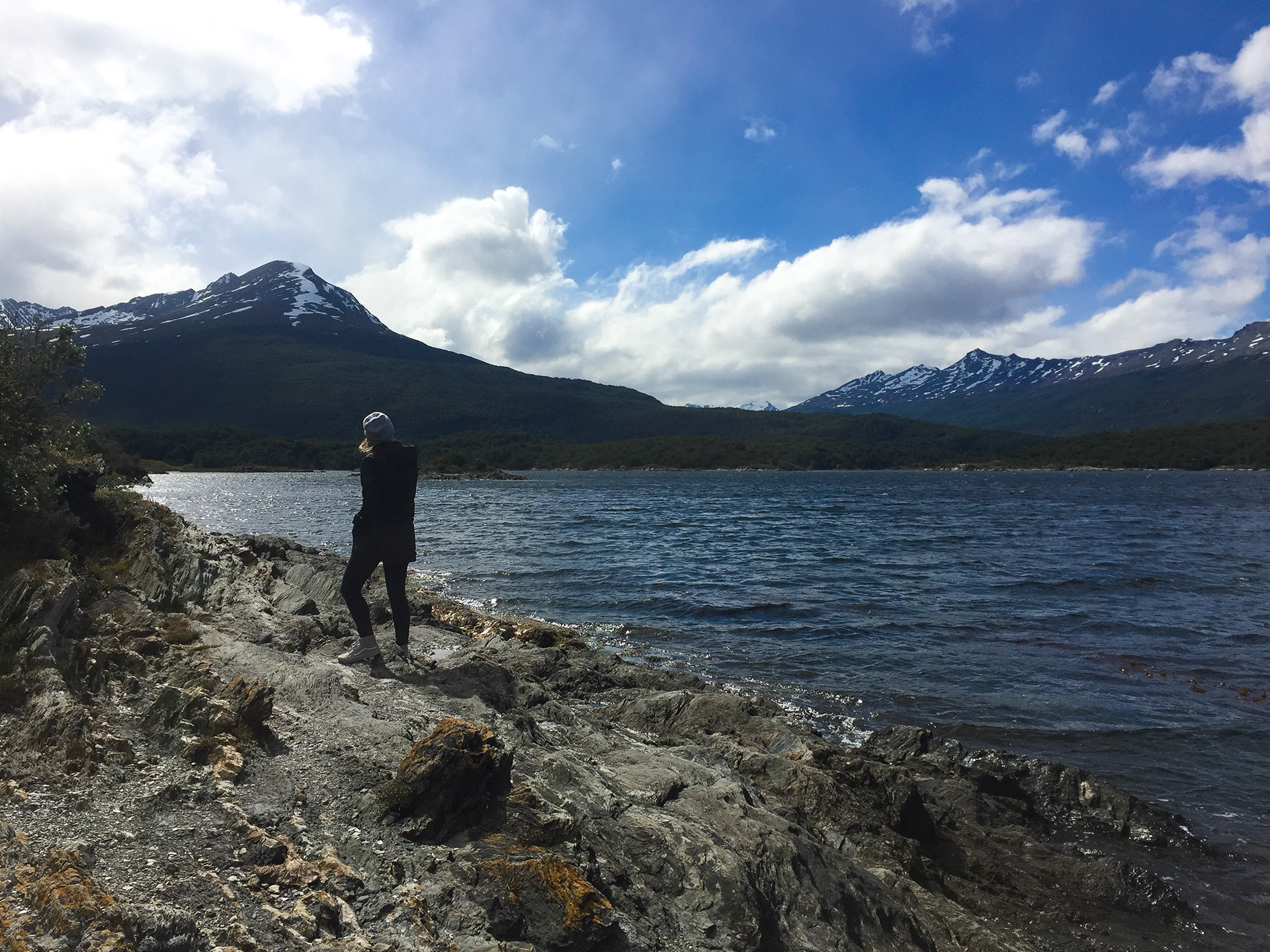 I've come to fall madly in love with this country and couldn't recommend it any more highly. Do your self a favor and book a one way ticket and give yourself as much time to explore the country as freely and without schedule as possible. All of my travels were quite contrived due to time restrictions and if there is one thing you need to travel Argentina properly, it's time. From its northern border with Bolivia to the southern most city of Ushuaia, Argentina is taller than the U.S. is wide. The country is massive which people often don't realize until they are trying to book bus tickets from one city to another that are 48 hours long. Next to its massive neighbor Brazil, the size of Argentina is often underestimated. 
I went to Argentina for the first time back in December 2016 for a three week trip, which seemed long at the time. Come to find out, you could easily spend three years exploring the country to its fullest. I was planning to study abroad the coming fall and upon returning home after that trip I knew I had to find a way to return to Argentina. So, I immediately (literally, immediately) applied to study abroad in BA. I'm writing this immediately following my semester there and find myself trying to figure out when I can come back to Argentina AGAIN, for the third time. I think that I may, or may not, have an issue with falling in love with every country I go to, but Argentina truly holds a special place in my heart and it is
truly truly truly
incredible.
All together I've spent nearly 4 months in Buenos Aires, two weeks in Patagonia including Bariloche, El Chaltén, El Calafate, and Ushuaia, about a week and a half in Mendoza two separate times, and two weeks in Mar del Plata split amongst three different trips (yes, I went three times because I loved it that much each time). If I hadn't booked tickets to leave prior to arriving, it is very likely I would have never left Mar del Plata the second or third time I went or El Chaltén. These were by far my favorites aside from my undying love for Buenos Aires.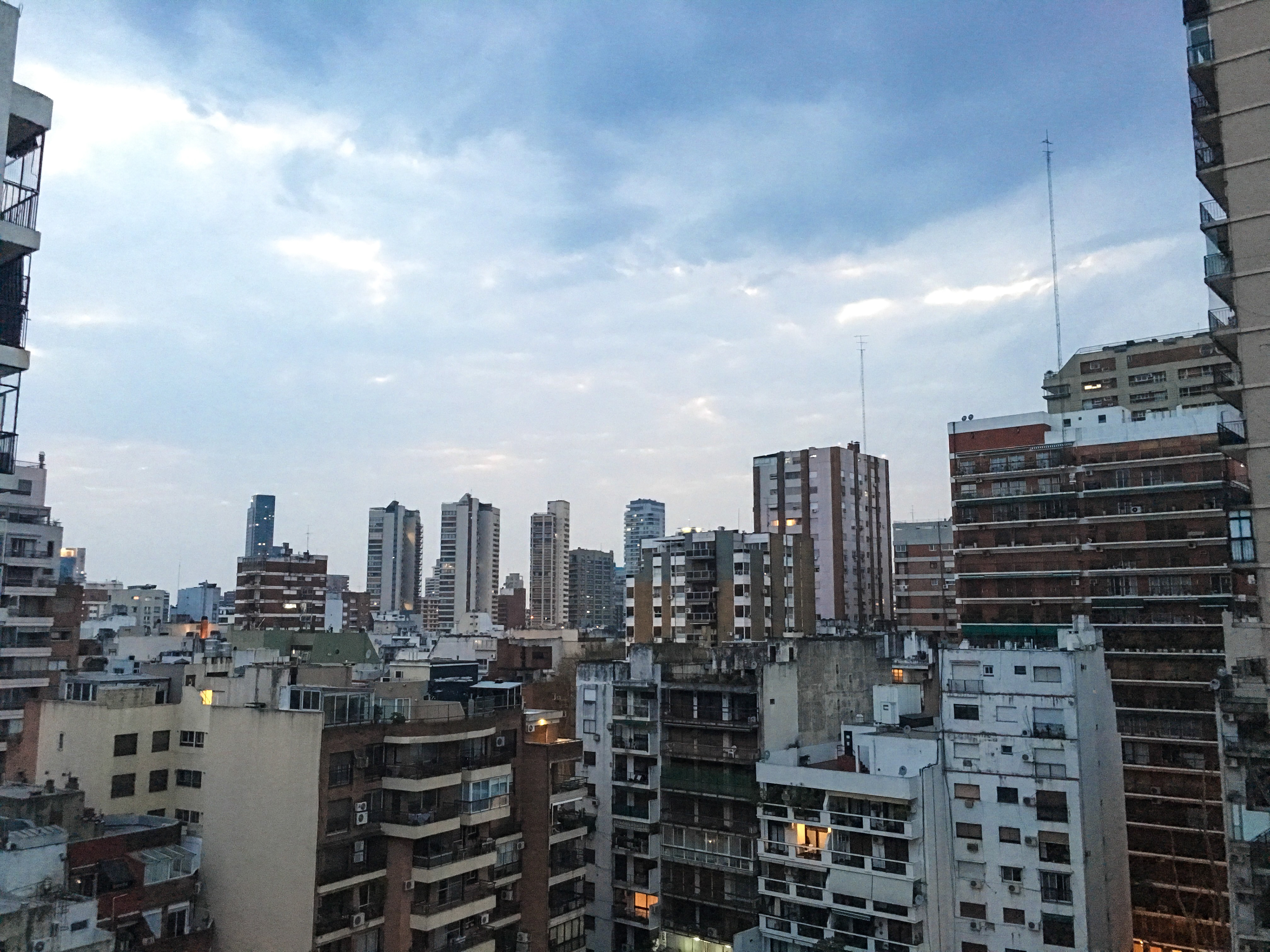 Ummmm, where to start with this city? I am aware they call New York City 'the city that never sleeps' but I think that Buenos Aires could give it a run for its money. There is literally always something to do no matter the day or time. If you want to stay out dancing until 7am, go for it because all the
boliches
 are open until 7am. So when you're walking home as the sun rises there will be people starting their day, but depending on the day of the week there will be more people ending it right along with you. If I had to describe this city in one word it would be incredible, really. Buenos Aires has so much to offer, somehow being there for three and a half months I didn't even get to do as much as I had originally planned, but nonetheless, it was a life changing semester. I lived in Palermo right in the heart of it all, with an endless selection of bars and restaurants within walking distance and a million more accessible via
subte
or
colectivo
. 
My top three
barrios
in BA include Palermo (all of them), San Telmo and Recoleta. Below I list some of my favorite bars, restaurants, and things to do/see. I thought of quite a few so I've kept my descriptions short and sweet. 
Blue Dog—
Good variety of beer, small, cozy, relaxed environment compared to the other popular beer bars in Palermo, good happy hour. 
70 30—
Good variety of beer, good happy hour, nice rooftop patio though it gets quite busy during peak hours, happy hour or earlier in the evening is best. 
Refugio Patagonia—
Scattered across the city, there are multiple locations. My favorite is the refugio in Plaza Dorrego in San Telmo, go for happy hour and grab a table outside to catch some 'street tango' in the plaza. 
La Puerta Roja—
One of the best in San Telmo, fun environment, good music, just go. 
Pain et Vin—
My favorite little wine bar in Palermo and my usual Wednesday night spot (wine wednesday anyone?), also just go— if you enjoy wine… and bread and cheese. 
Alvear Roof Bar—
Atop the beautiful and far beyond my means Alvear Hotel in Recoleta is this gorgeous rooftop bar. The drinks are expensive, but if you're feeling a splurge (me and friends did this for our last night in Buenos Aires) it is a must. Get there around 6-6:30 (in the summer) to get a table right away and watch the sunset from 12 floors up. Drinks are delicious, views and vibes are great, but prices are steep. 
NOLA—
 Known for their fried chicken and other soul food, brought to BA by a native of New Orleans. Happy hour and beer are both good, a definite regular spot in the city with affordable, delicious and SPICY (a rarity in BA), food. Chicken nuggets, gumbo, chicken sandwich and red beans and rice are all amazing, go. 
Sunae Asian Cantina—
Has a true mix of asian dishes, I personally enjoyed the Pad Thai and the fact that they have sriracha made me really happy. Also, they have a cocktail with sriracha in it that is AMAZING. 
Chori—
Choripan is a classic (and my favorite) argentine street food which is simply chorizo on bread with chimichurri sauce. Chori in Palermo is a new, 'trendy' take on the argentine classic that offers the classic among new variations of the sandwich that are all amazing. My personal favorite is the Chorisan (es
picante
), grab a beer and a spot on the curb in the alley outside and enjoy. 
Le Pain Quotidien—
With various locations across the city, this cafe became one of my favorites, and their amazing cappuccino got me hooked, and I'm not typically a cappuccino person. 
El Banco Rojo—
Same owners as La Puerta Roja above, this is another city-wide favorite. Good beer, good and cheap food—the tacos are my favorite, another place that I'd say just trust me and go.
Gran Parrilla del Plata—
A
parrilla
is essentially the equivalent of a steakhouse, and they are literally everywhere in BA. Gran Parilla del Plata in San Telmo was a stand out favorite amongst those I've been to with amazing food (steak that was cut with a spoon), amazing wine and a great atmosphere. 
Sheikob's Bagels—
 New York bagels brought to BA by a New Yorker. Sheikob's Bagels pops up at different coffee shops around the city each day of the week, and just recently opened his own little shop in Palermo. The smoked salmon with pickled onions is fire and I ate it every single Thursday for lunch because it's that amazing.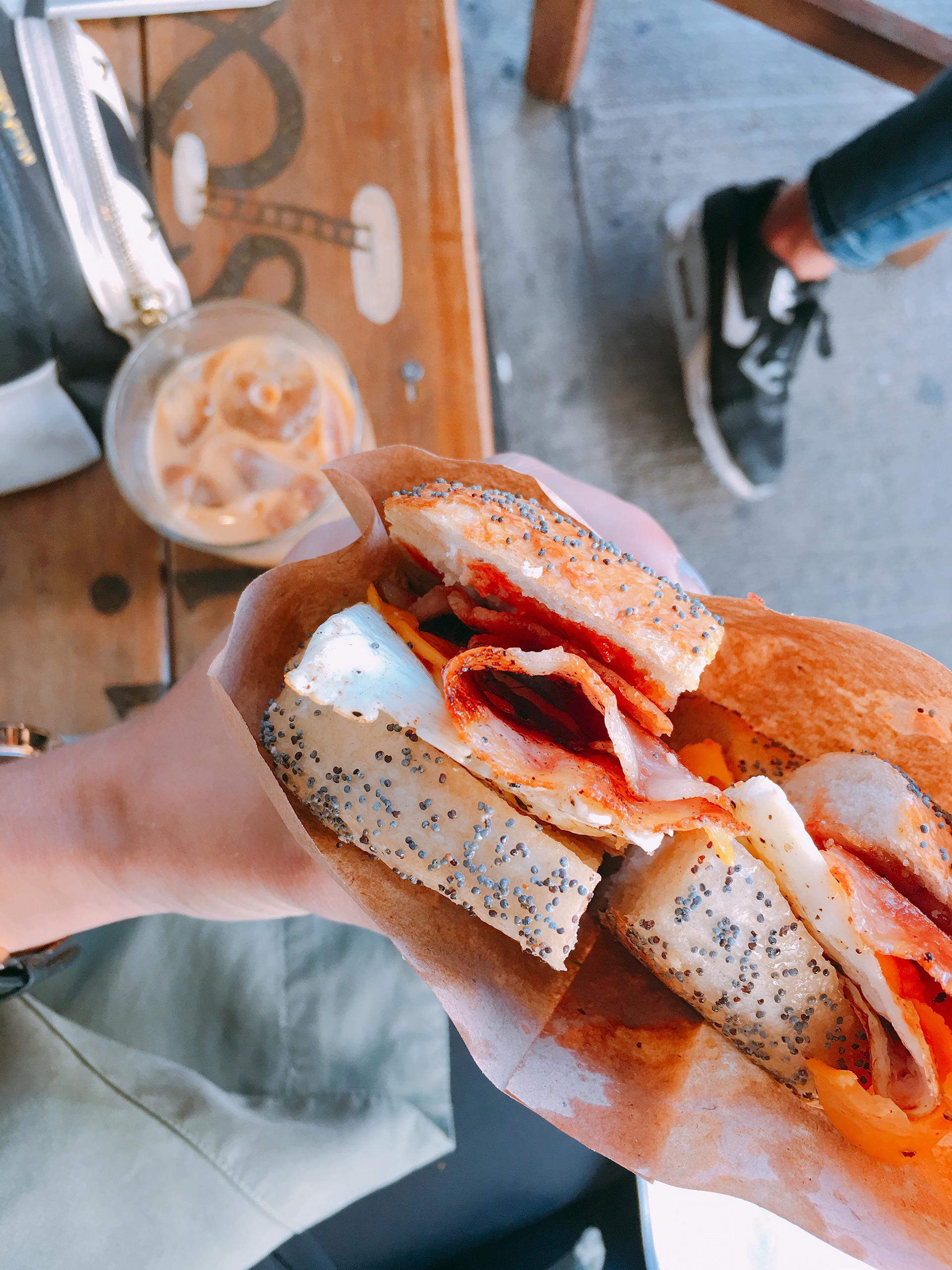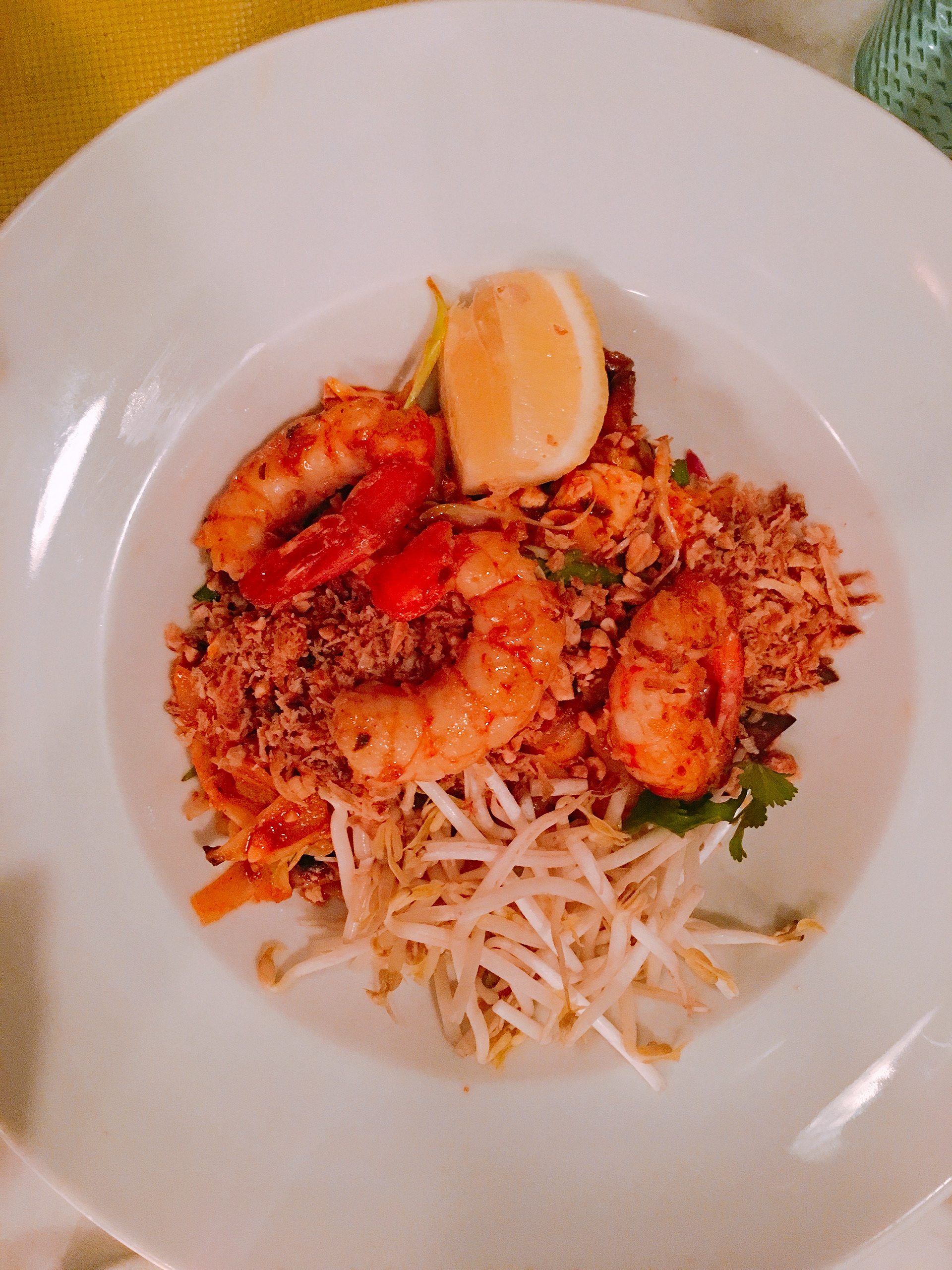 Cementerio de la Recoleta—
 It seems a bit weird to have a cemetery as a  city attraction but this place is definitely worth a visit to see what looks like a small city of mausoleums. 
Bosques de Palermo—
 During the spring and summer months the
bosques
are the perfect place to hangout with a picnic and get some sun, and a slight feeling of being away from the hustle of the city. And be sure to stroll through 
Rosal de Palermo
which is a massive rose garden right in the middle.
La Boca—
 Full of colorful houses, these few blocks are worth a visit if only for the pictures in addition to the rich history of the city you can learn here. 
Fútbol game—
 If you get the chance to go to a fútbol game, 100% go. I was lucky enough to get invited to a Boca Juniors, one of the primary club teams in BA, game and it was incredible to witness the  passion behind this sport in Argentina. 
San Telmo Market/Feria—
 The actual San Telmo market is one of the more touristy markets in the city, but worth a visit nonetheless, my personal favorite is the panderia with amazing chocolate croissants, in addition to the fruit and vegetable vendors, butchers, wine shops and small eateries. The
feria
occurs every Sunday with over ten blocks of artisan goods and was one of my favorite things to do in the city on Sundays.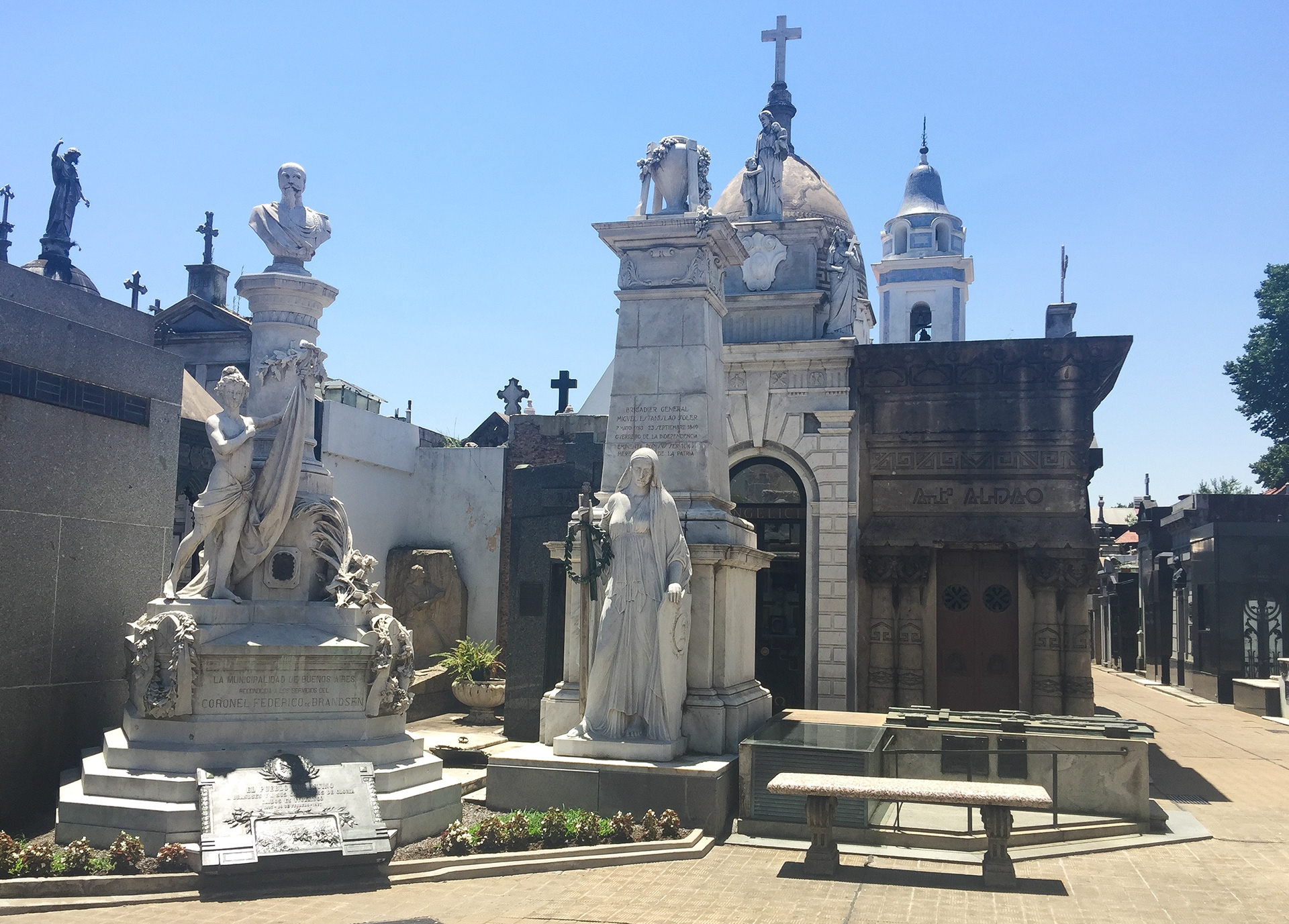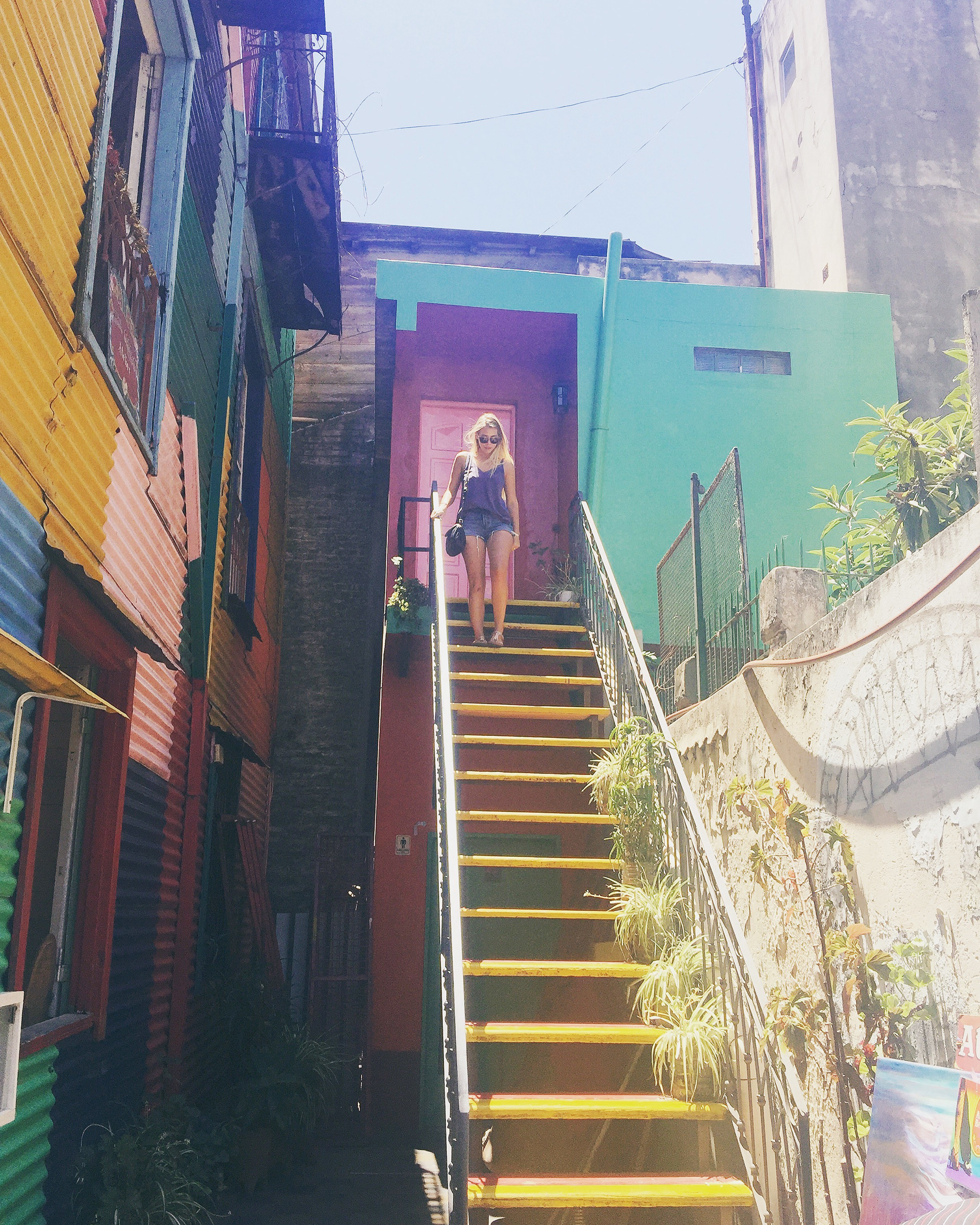 I went to Mendoza two separate times, once in January and once in October. Do yourself a favor and be sure to book a place with a pool if you plan on going anytime from December to March because it gets HOT. During springtime in October the weather is beautiful and it is much cooler and less crowded than the summer months. 
Both trips were entirely focused on wine so I really only have my favorite wineries and restaurants to share. Whether you're a wine lover or not, spend at least one day wine tasting as the wine, food and views are incredible. There are two primary regions that are worth visiting in Mendoza, Luján de Cuyo and Valle de Uco. Valle de Uco is about an hour and a half away from the city of Mendoza. Both times visiting the region I was lucky enough to have found a group at my hostel, or traveled to Mendoza with a group large enough to make renting a car or hiring a van/driver for the day the most affordable way to go. From my research booking a 'tour' was expensive and didn't give you the freedom to choose what
bodegas
you wanted to go to. Know that it is nearly IMPOSSIBLE to go to a winery and do a proper tasting/tour in Mendoza without a reservation in advance. This requires some planning and in the busy summer months I'd recommend making reservations at least one or two weeks prior, or more if there is a place you really want to go. Luján is close enough that it is reasonable to get a taxi if you have enough people to fill one. Every place I visited was great and a few stand out as amazing, see below.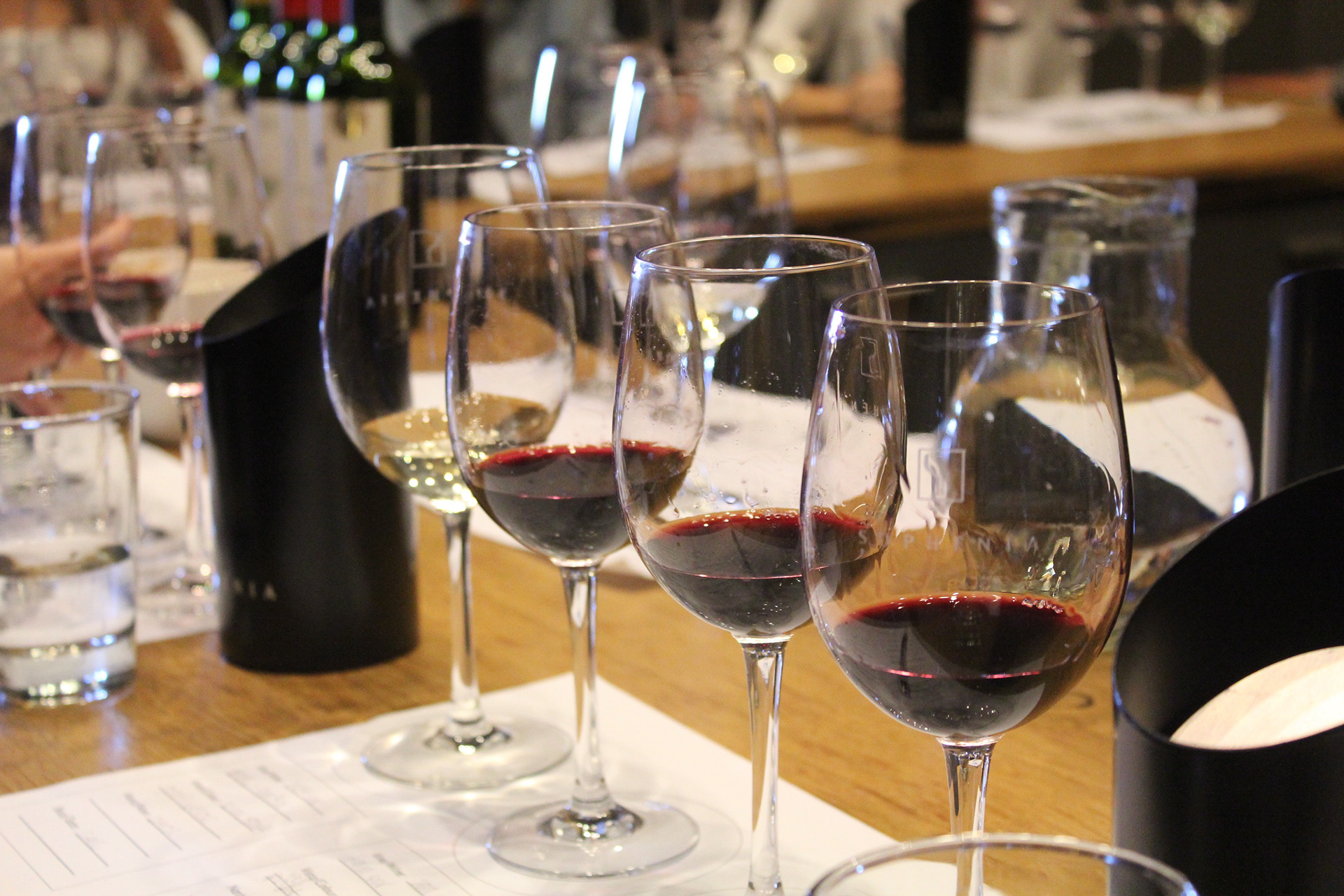 This place is a canNOT miss in Luján. Besides the incredible wine, and service, the grounds of this bodega are gorgeous. The architecture differentiates it from others in the region and rotating art exhibits of local artists add a unique touch. I took home a bottle of the 2014 Cabernet Franc which was excellent and I also loved the Chardonnay which I am typically not a huge fan of. 
Another must in Luján, Bodega Lagarde is exquisite. A friend and I did their three-course lunch pairing which felt like a splurge but for a 5-star experience only actually cost about $40-50 USD. An equivalent experience in the infamous Napa Valley would easily cost upwards of $350 USD. Our lunch included a local trout appetizer and a
lomo
main course which is in the top three best steaks I've had in my life (and all three, plus some, have been in Argentina). I also took home a bottle of 2014 Cabernet Franc from Lagarde but found all of their wine to be great.
I'd highly recommend making a reservation for a tasting and tour at Casa El Enemigo in the morning followed by lunch reservations as Bodega Lagarde, and possibly another reservation for the afternoon to finish out your day nice and happy (tipsy).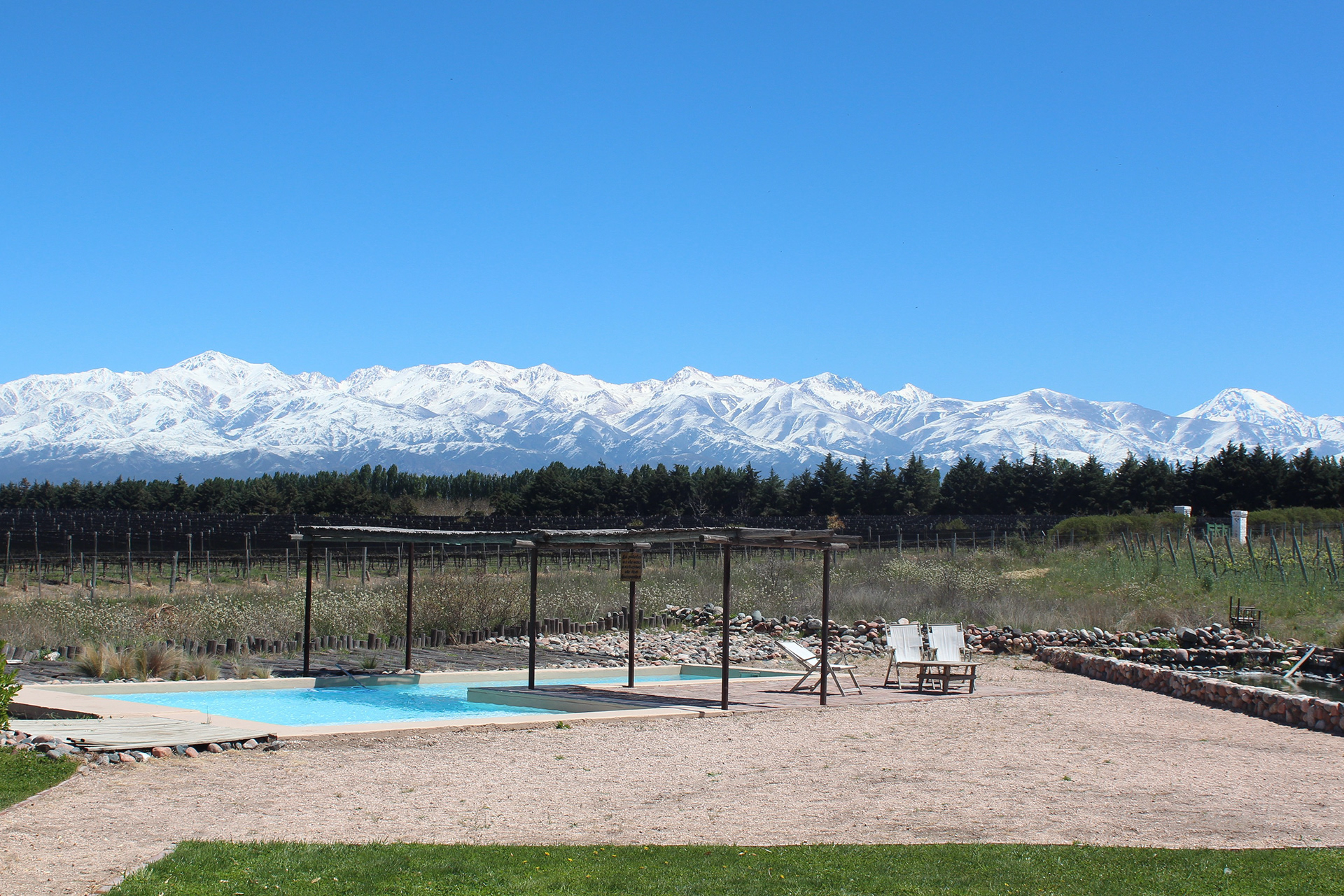 With a some of the most beautiful views in the region Andeluna is definitely one of my favorites. Service is great, the bodega itself is gorgeous with a patio that ends where the vines start, which stretch to the foot of the Andes. One of the best rosés I've ever had is there Malbec Rose, if the weather permits share a bottle on the patio following your tour and tasting. 
Make reservations early, like really early and plan the rest of your visits around this one. I wanted to have lunch here but wasn't able to get a reservation so we only did a tour and tasting, but this place is lovely. It has a very small operation, homey feel to it, the staff are great and the property is beautiful. Highly, highly recommend.
Tupungato Divino is easily the best valued lunch in the area. A full, amazing three course lunch will cost you about $30 USD, and the
lomo
with a Malbec reduction tops my top three steaks list, truly amazing. While not a bodega itself, this cozy little restaurant has bottles available from a wide variety of wineries in the area. The owner is ridiculously knowledgeable and will always help you select the perfect bottles to complement your meal. Also highly, highly recommend. Plus the views are insane providing a great backdrop for photos. 
For an entirely different vibe than the smaller, quaint places I described above head to Salentine, the place is massive with a sharp contemporary aesthetic. While it's lacks the small operation feel I typically enjoy, the bodega is impressive, with wine to match. It's a nice contrast from La Azul and gives you a well rounded feel for the true scale of the industry in Mendoza. 
You can easily fit in three bodegas, or two and a lunch, in Valle de Uco. And if you plan really well, taking advantage of the earliest opening bodega and the last to close, maybe four.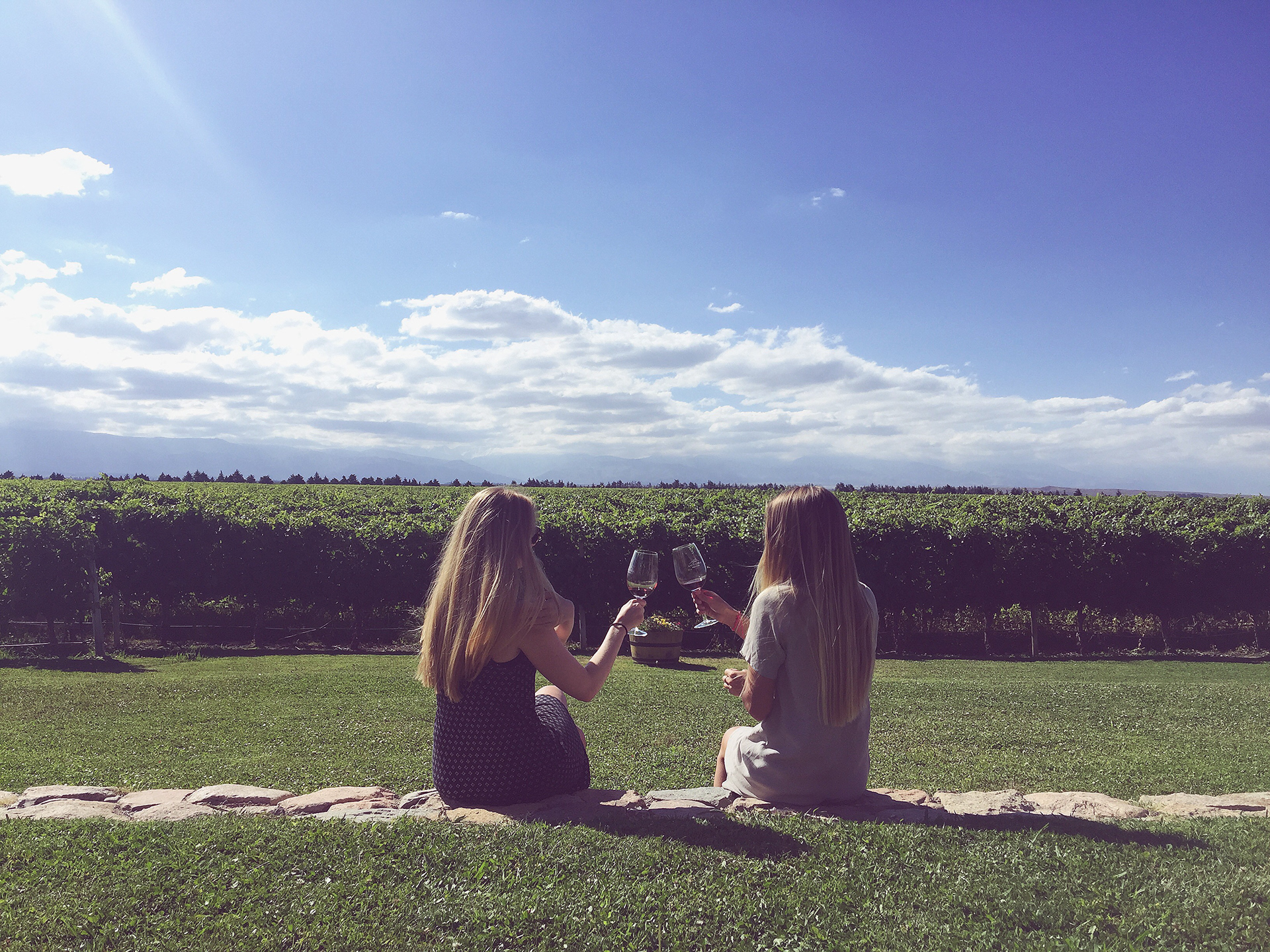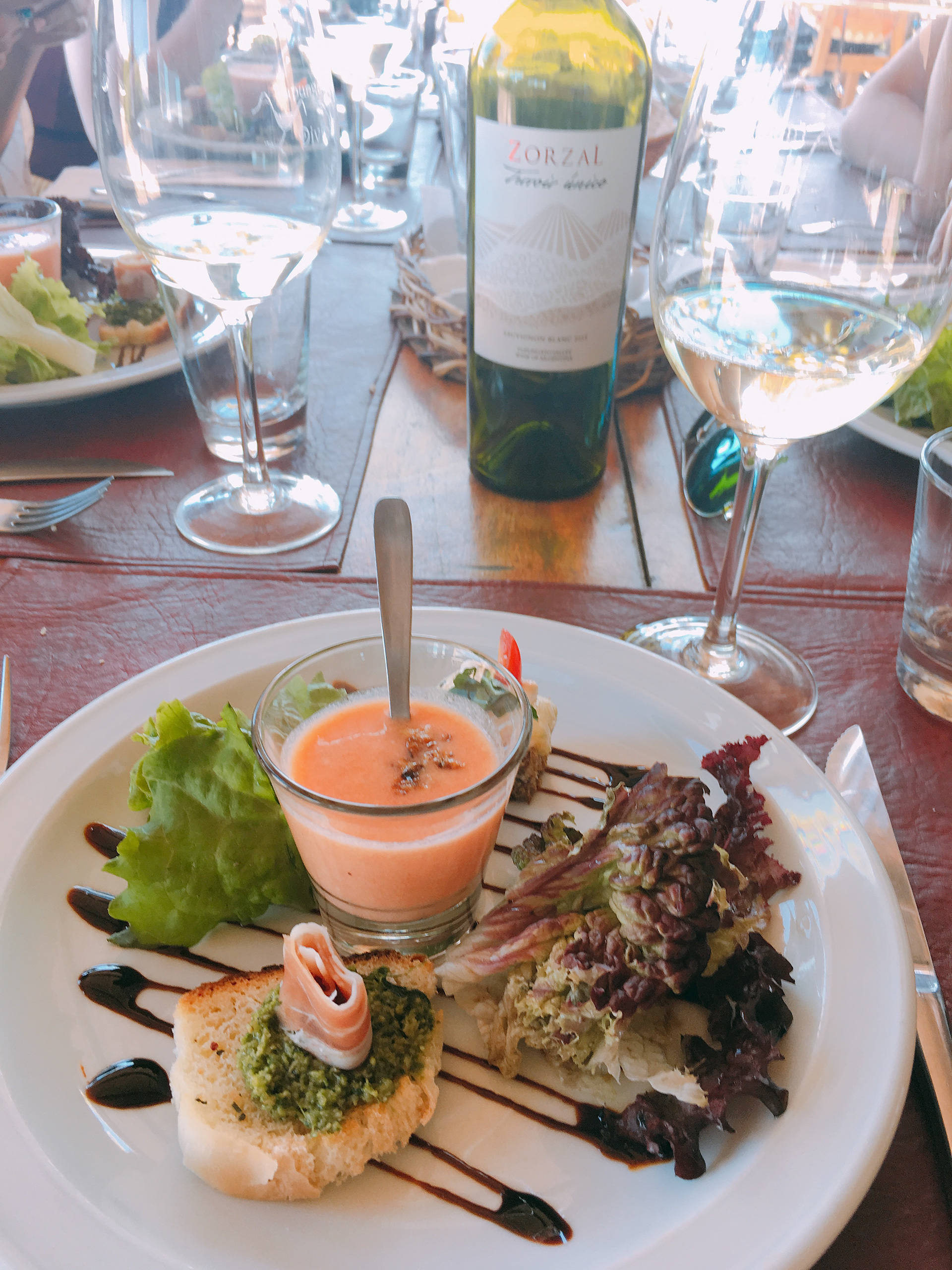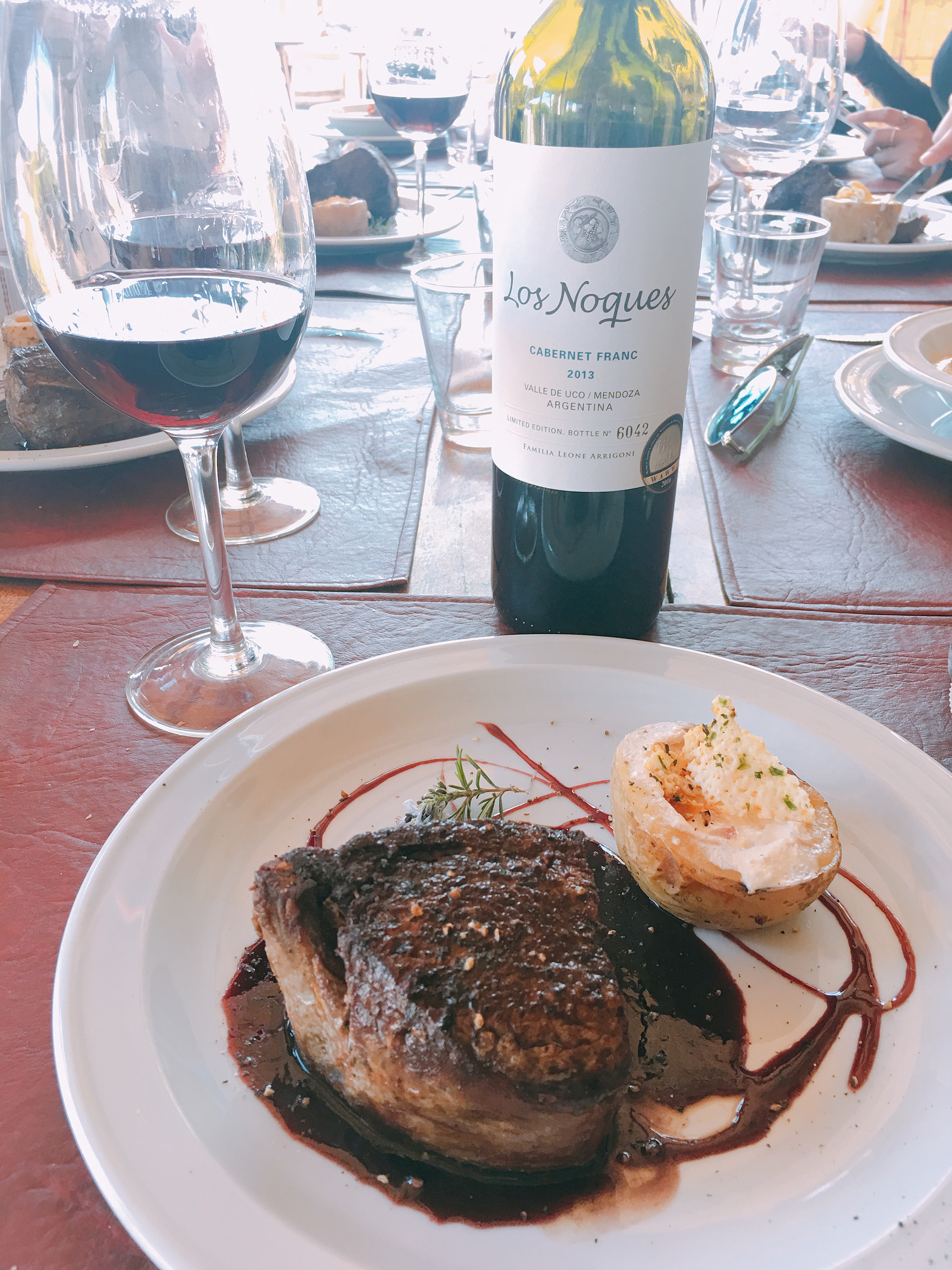 El Mercadito
has two locations, one in Luján de Cuyo and one in the city of Mendoza. I've been to both and had great experiences both times. Their menu has more vegetable-focused options than most restaurants in Argentina and everything is super fresh. They also have a great selection local wines so you can keep trying new and different ones. 
Mar del Plata is a paradise of an escape away from la ciudad de Buenos Aires for most
porteños
. It is the perfect destination for a dose of salt water and a truly relaxed time. I've met some of the most amazing people there and can say that I truly relaxed and detached from the day to day hustle I usually experience. You could easily chill out here for about a month if you especially enjoy quality beach time, and if you surf, even better. If that's what you're after be sure to go December through February to ensure sunshine (most days), though this is also when everyone else goes so expect it to be somewhat crowded, but still always a good time. Head south for the best beaches and progressively less people. 
I wasn't initially planning to include recommendations on where to stay in any of these cities because to each is own, but in the case of a really exceptional place I will share. And AFT Casa del Mar in Mar del Plata is the reason I have decided to. Two friends own this place and I promise I'm not being biased when I say it's exceptional. It is technically a hostel but to call it a hostel sounds absurd to me. It's truly a
casa
where everyone feels like family. The vibe is young, relaxed, creative and whether you want to chill out and do nothing or the opposite you can find it here. Every now and again they host amazing parties or have open mic nights— and if you're thinking about Mar del Plata for New Years Eve then definitely stay here. 
The owners, and most of their friends you're bound to meet, also happen to be bad ass surfers so if you're after surf you're definitely in the right spot. AFT is weirdly so easy to just stay there and not do much, the ocean view out of the living room window has held my attention for hours on end. But, besides staying there and chilling-the-fuck-out, I do have a few places in town that I especially liked.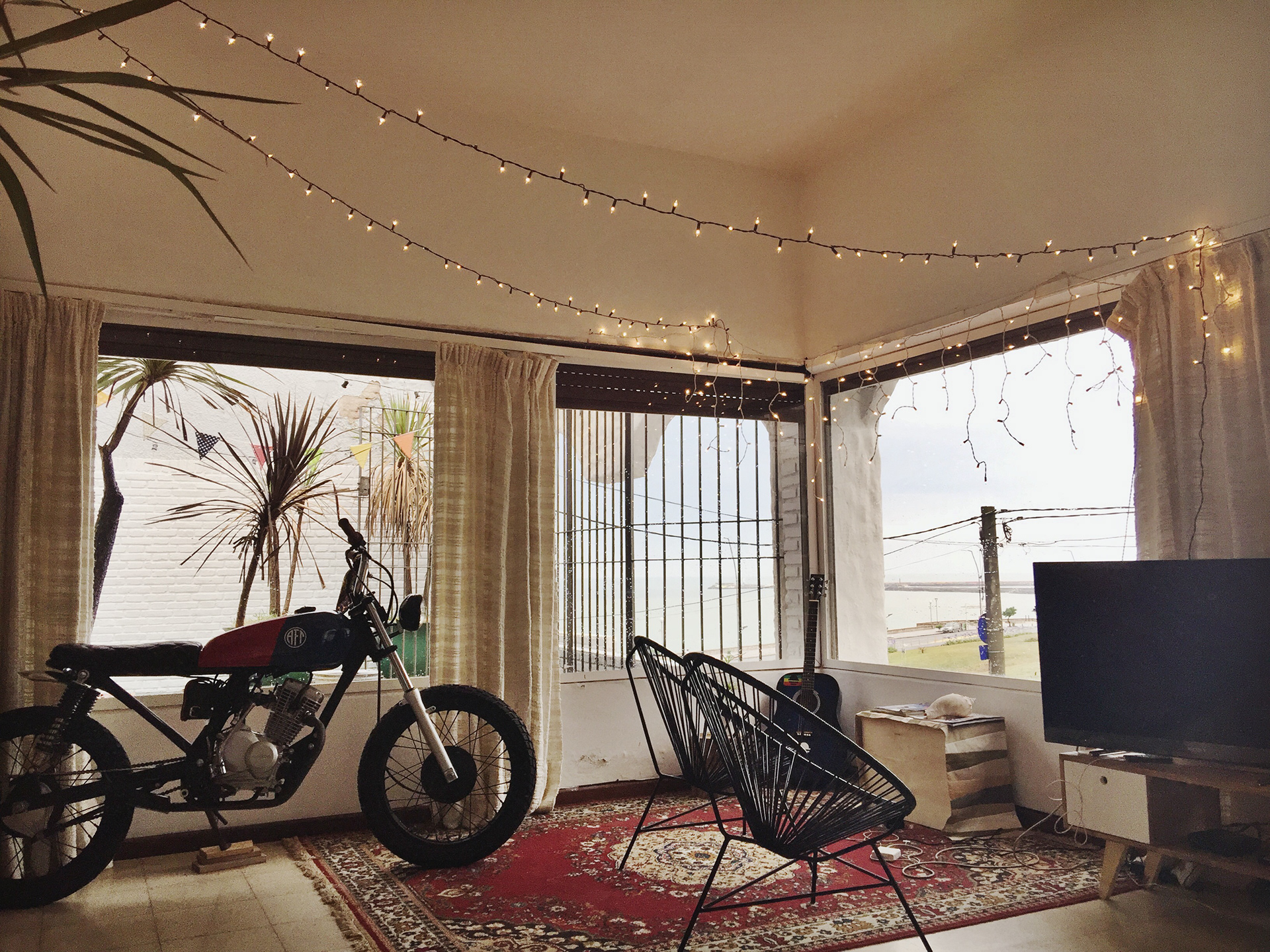 Torombolo—
 I've gone here multiple times and have always gotten the tacos, which are not a popular menu item in Argentina and happen to be my favorite food, and while not traditional Mexican by any means they are pretty damn good. The restaurant has a 'surf culture of California' vibe and the beer is good as well. 
La Paloma—
 One of my favorites in MDP for good beer, it gets super busy during peak hours but fun nonetheless.
Antares—
 Antares has several locations across Argentina, but the locations in Mar del Plata have a special vibe to them. I'm not sure if it's the simple proximity of the ocean, the overall great vibe of Mar del Plata, or that Mar del Plata is where the cervecería was founded, but it's a definite must-try if you're a beer lover.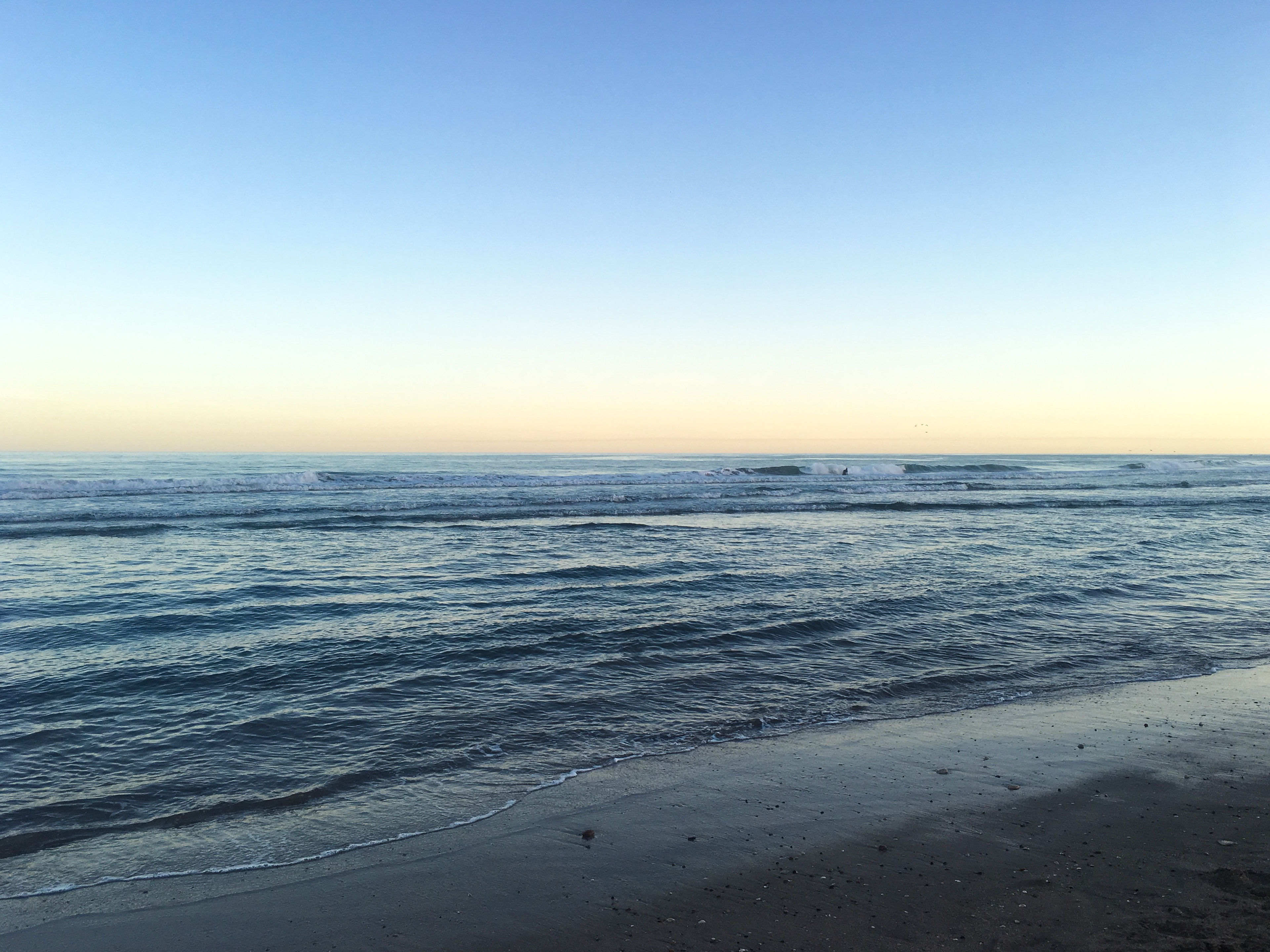 Bariloche is the northern gateway to Patagonia and where I started my trip during the second week of December. The weather gets progressively colder the farther south you go, so the warm weather in Bariloche was a definite plus. Add beautiful views, endless hikes and an accessible city setup for a definite must do during a visit to Argentina.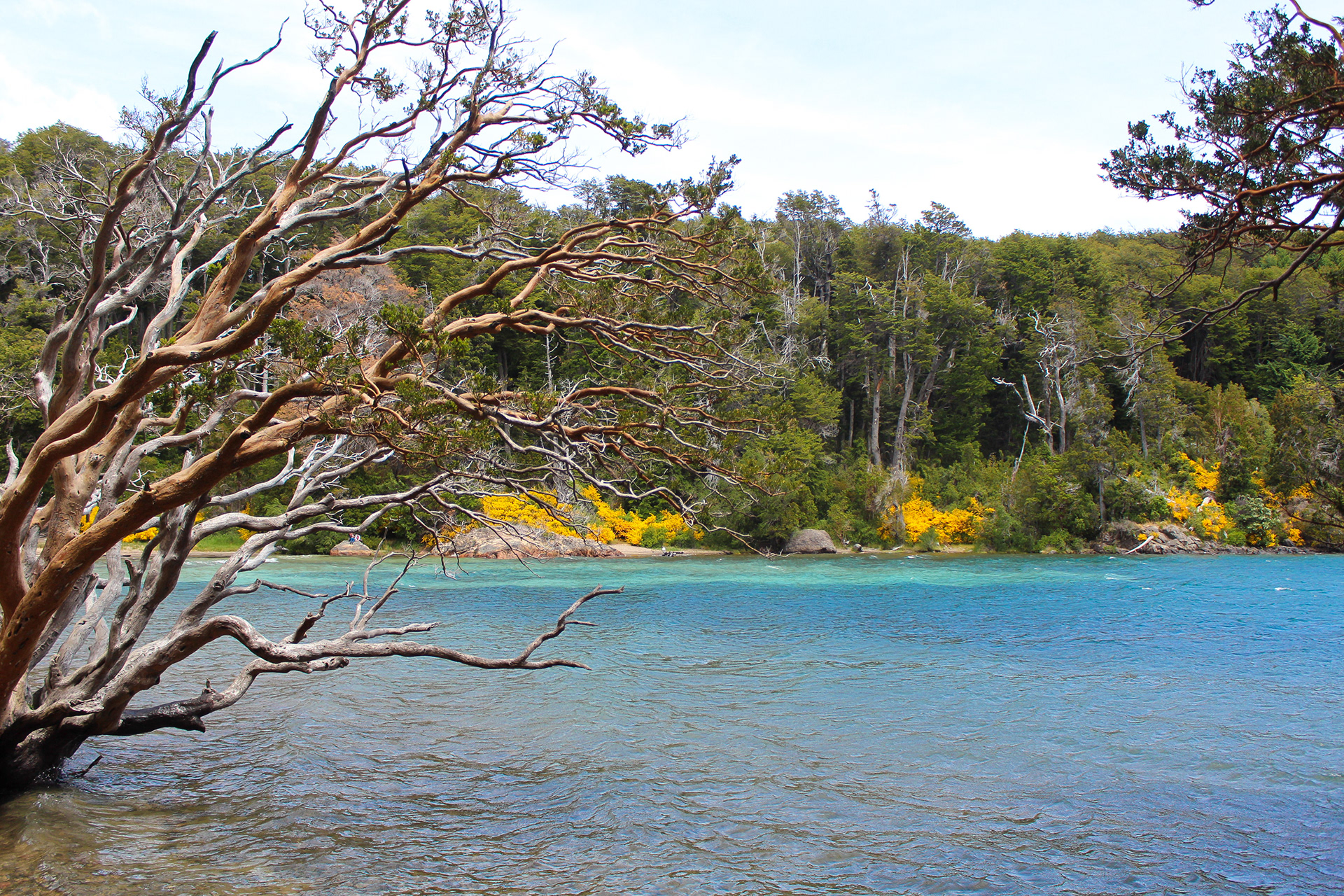 Cerró Campanario is a short but very steep hike, or a very short ride up the gondola. It took me about 20 minutes to make it up going at a quick pace in order to get the steep incline over with. The 360 views of Bariloche and all the surrounding lakes and mountains was well worth it. Pack a snack, or buy one at the cafe at the top, and relax at the top for a bit before heading down. All together you could spend as little as an hour here. Bus 20 from
centro
stops directly in front. 
'Half way' up Cerro Catedral is Refugio Frey, the perfect spot to chill for the afternoon after completing the 12 kilometers it took you to get there. It took us three hours to reach the
refugio
and two and a half to get back down, given I had a much more experienced hiker leading the way and setting a quick pace. Bring lunch and eat next to the beautiful lake at the top. Bus 55 from
centro
will take you to the start, which in the summer is a seemingly deserted ski town with one
kiosco
open, aka the perfect place to buy a celebratory beer after you're done.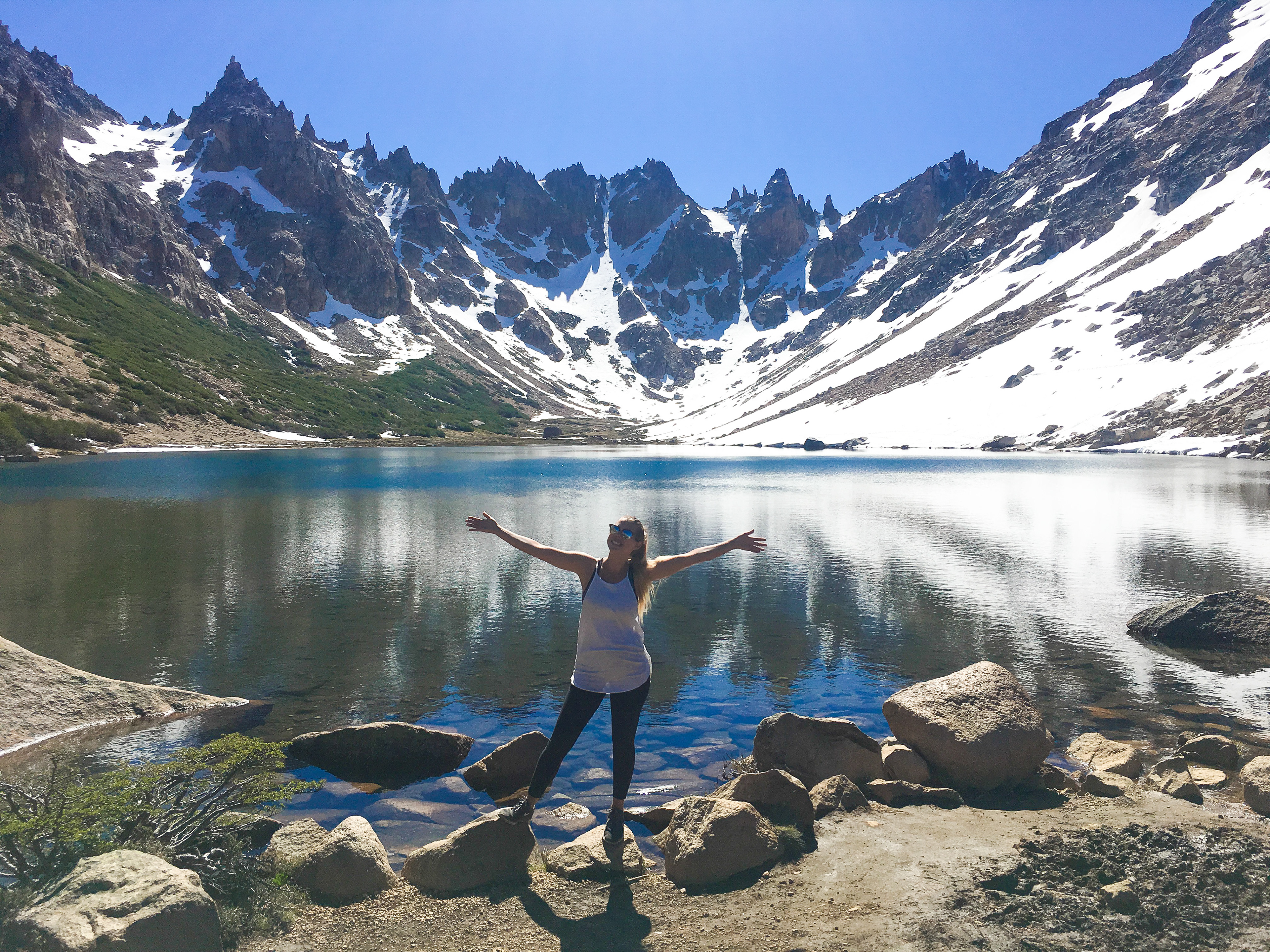 After two days spent hiking around Bariloche I wanted to dedicate my final day to visiting Cervecería Patagonia, and the view is gorgeous enough to keep you there all day (see below). Bus 10 from
centro
goes slightly past the
cervecería
by about 2km, though you might be able to ask the bus driver to stop in front real quick. It is along the popular Circuito Chico, so you could also walk here and treat yourself to a beer, or two, after an active day. 
I really enjoyed this hostel so I thought I'd share. It is a vegan hostel (I'm not vegan) which offered the best food I've ever eaten through a hostel itself. Delicious bread and a homemade oatmeal for breakfast was perfect to prepare for days spent hiking. They offer vegan dinner every night made by the staff— I had vegan pizza and vegan tacos on house made tortillas that were both amazing, and again, I'm not even vegan but it's a nice change from the typically poor diet we often take on while staying in hostels.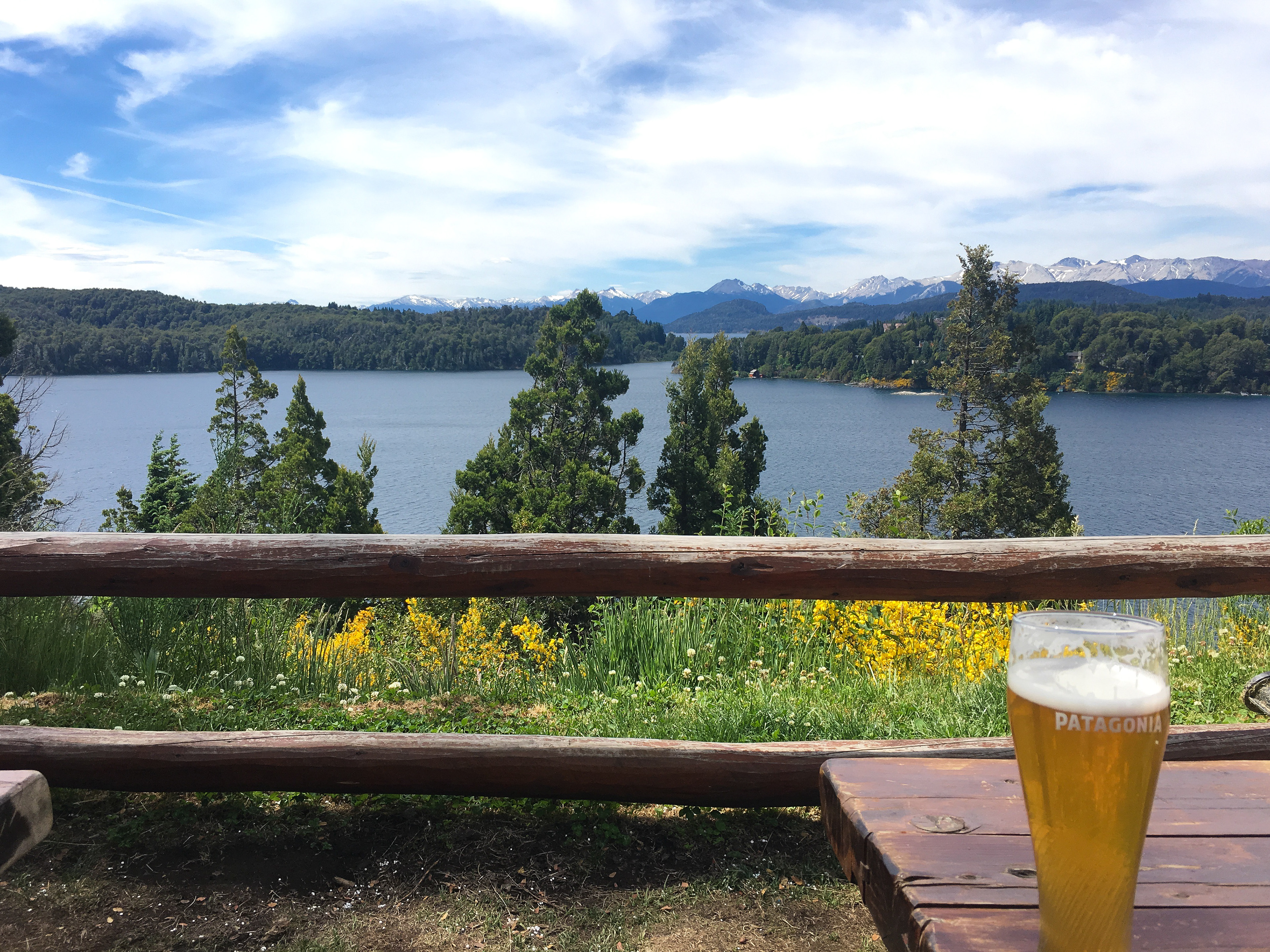 I only booked two nights here, one full day, and I absolutely wish I had stayed longer. There are a seemingly endless amount of hikes to do, all of which start right on the outskirts of town. In addition, there isn't any entrance fee to the national park like there is in most others so it is an incredible place to see a lot without spending a lot of money. This quaint little mountain town without a doubt makes my must-do list for Patagonia, and is also on my list of places I'd like to return to for at least a few weeks if not months.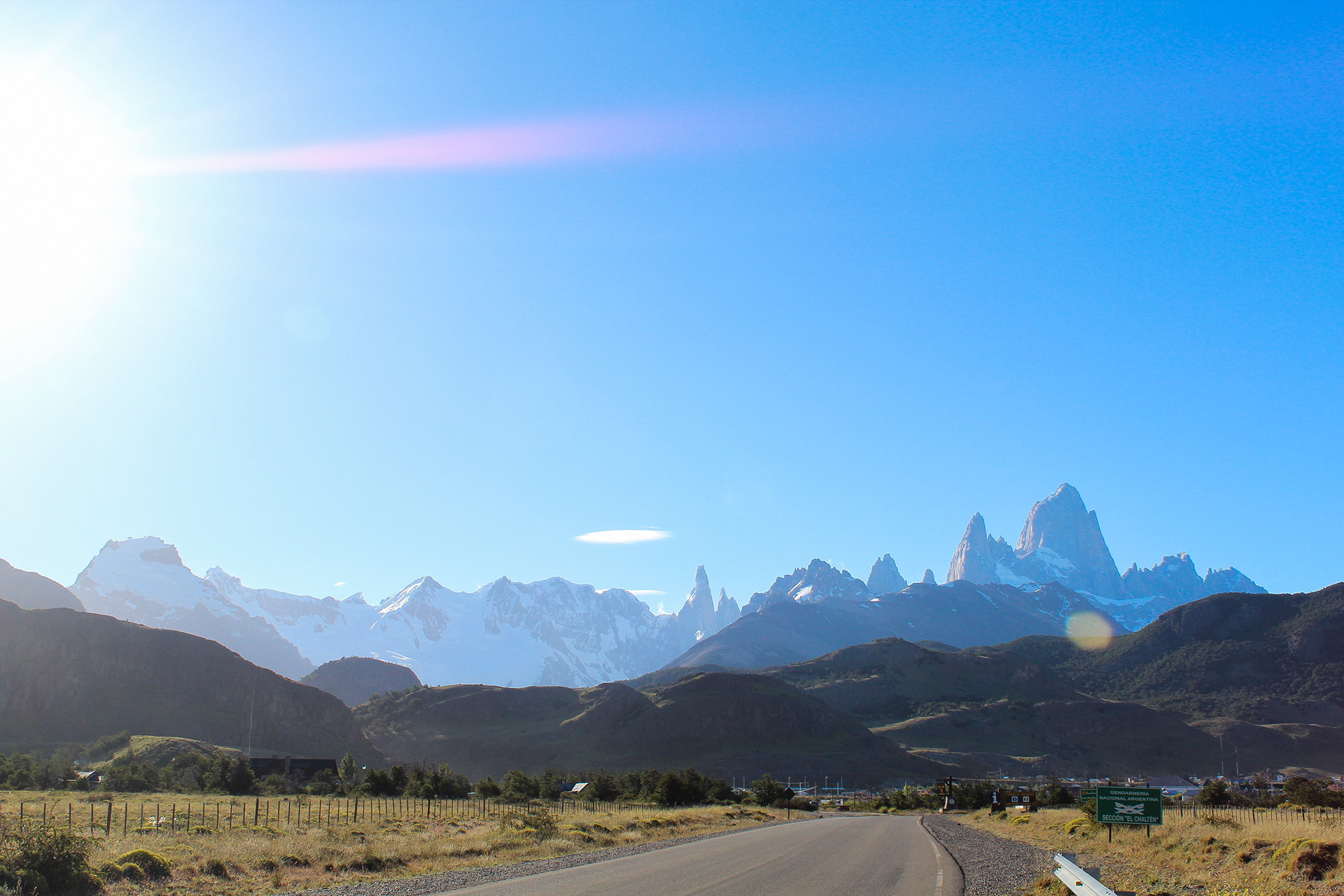 Walk down Ruta 23 out of El Chaltén 
Before hiking to the Mirador de Los Cóndores I took a walk down Ruta 23 out of town (the only way in or out). It was a perfectly clear day so I had amazing views of the full mountain range. You only really need to walk about 5 minutes past the visitor center to get a good look, but I'm sure the farther you walk the better it gets.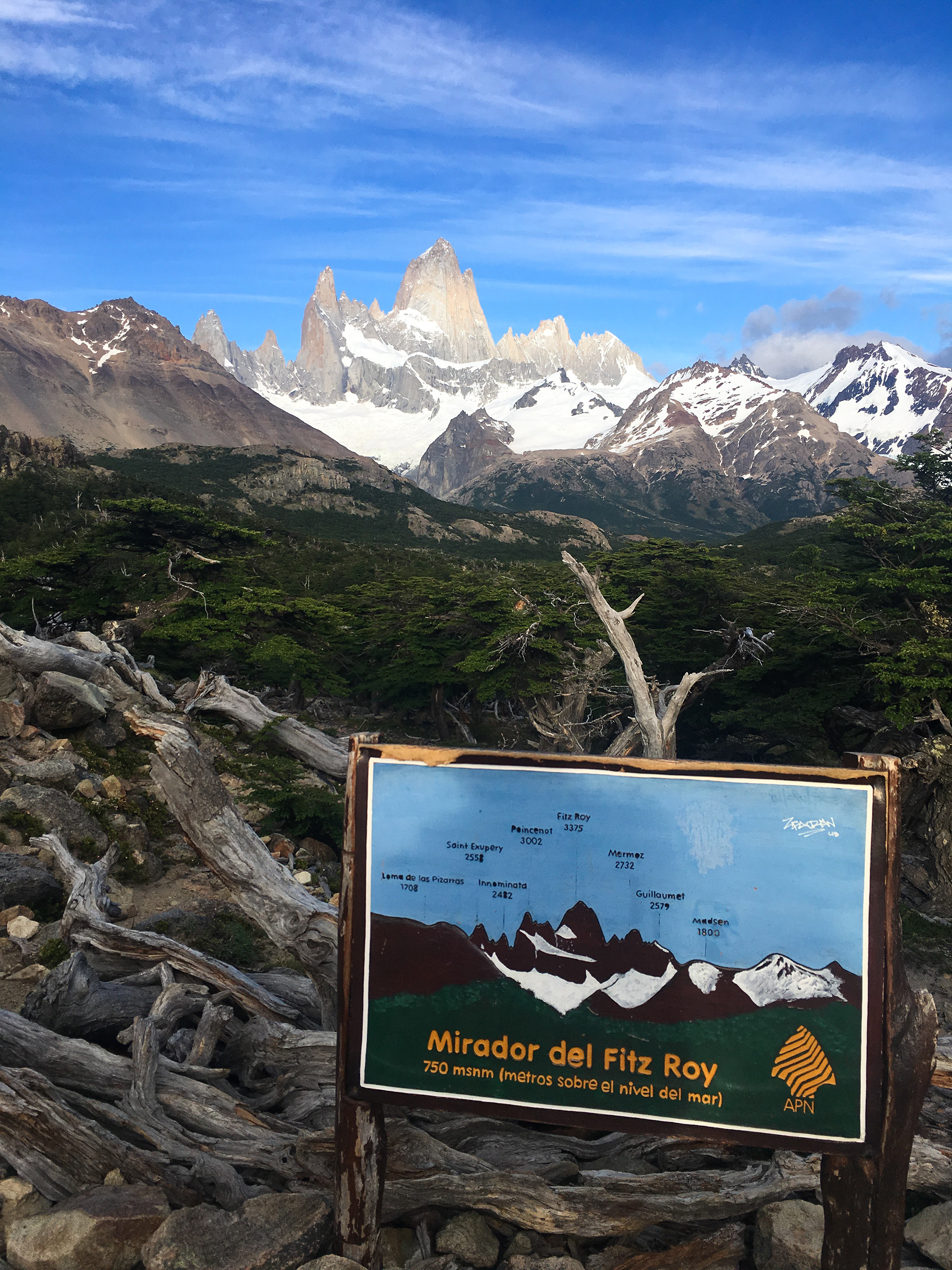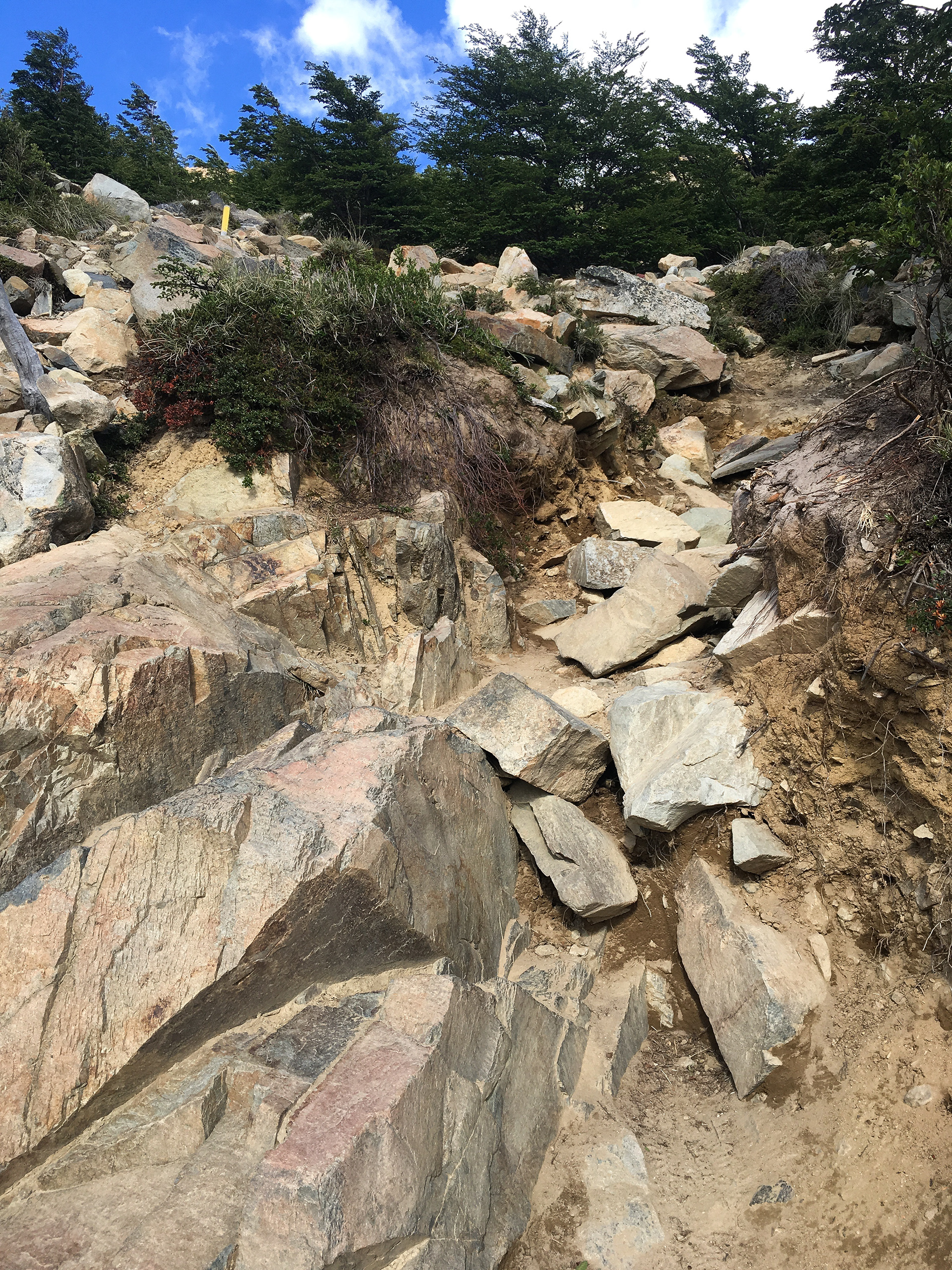 If you have a half day, or an evening since sunset in the summer isn't until 10pm, this is a quick and easy hike to get a great view of the mountain range including Fitz Roy and Torre. I happened to have perfect weather the evening I did it in order to get some great photos, if there is heavy cloud cover then you may not have much of a view. 
Lago de los Tres- (Mount Fitz Roy)
This is probably the most popular hike in El Chaltén, of course, because of the infamous Mount Fitz Roy. At 10km each way, it takes 3-4 hours to make it up and about 2-3 to get down. The weather was partly on my side the day I hiked this, with perfectly clear skies in the morning on my hike up, given I started at 6am. By the time I reached the top clouds had rolled in covering the peaks but I had beautifully clear views on the way up. The first 2 or 3 kilometers give an uphill start, while the middle evens out nicely. The last km takes about an hour and is pretty much straight up the side of a rocky mountain (see photo above that looks like random rocks) making the accomplishment of reaching the top all that much more worth it. 
Located on the primary Avenida San Martin, La Cervecería is a cozy spot perfect for a post-hike beer. After completing the Lago de Los Tres hike all I wanted was beer and french fries. Their bock beer was amazing, and I'm not typically a bock fan, and the
papas rústicas
were ridiculous (in a good way). The home made potato wedges are essentially (at least) three giant potatoes cut into massive wedges served with a house made spicy ketchup-type sauce and another aioli-type that were both amazing. This ended up being my dinner and I wasn't mad about it, so good, definitely go.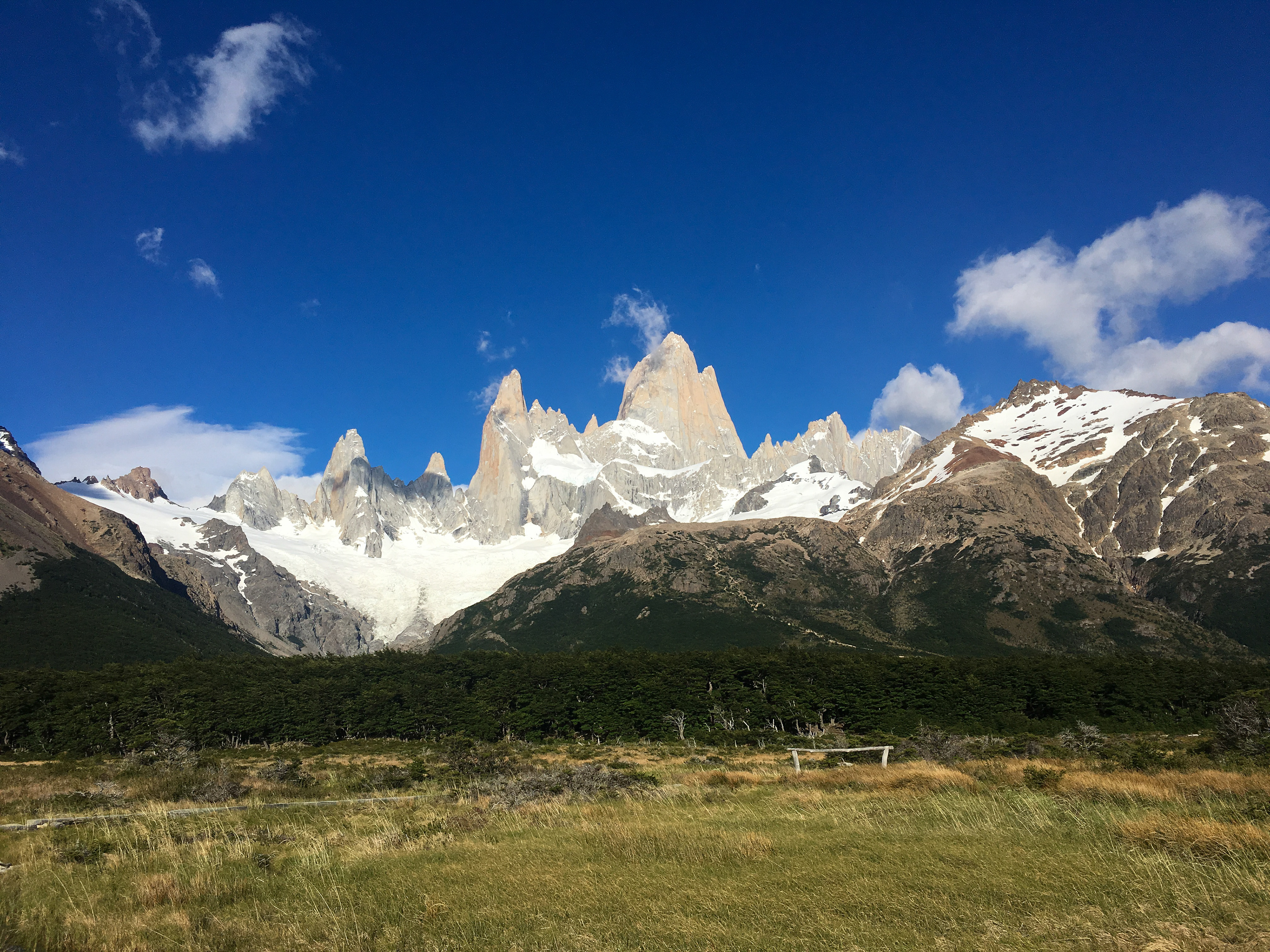 El Calafate is a relatively small town about 210 km from the Chilean border and entrance of Parque Nacional Torres del Paine. In all honesty I'd only recommend one full day here to see the Perito Moreno Glacier, two days if you're wanting to go to Parque Nacional Torres del Paine but aren't able to stay on the Chilean side and trek. Otherwise, the glacier is the only thing to do. While there are a variety of excursions available through any hotel or hostel, they are all quite expensive and located at least an hour outside of the city of El Calafate. 
The Perito Moreno Glacier is the primary draw for tourism in El Calafate and a definite must-do if you're including El Calafate in your Patagonia plans. Located about an hour and a half out of town in Parque Nacional Los Glaciers, there are numerous bus tours daily. The cheapest option is $600 argentine pesos for the bus to the walkways that get you various views of the massive block of ice. In addition, the entrance fee to the park is $500 pesos.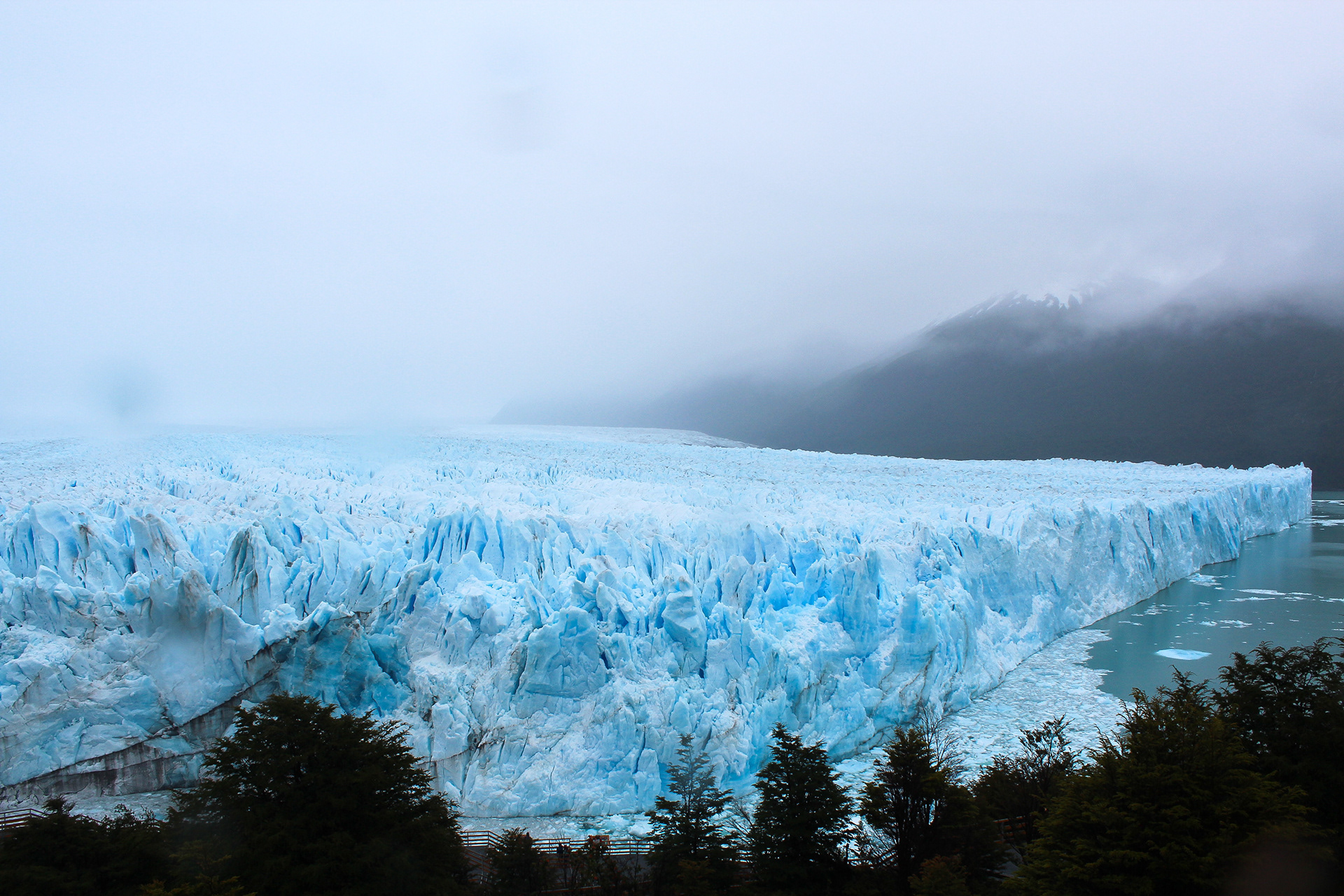 Day trip to Torres del Paine
Due to the far in advance planning needed to do the wildly popular W trek in Torres del Paine as well as how costly it is, my only real option to visit the national park for this trip was a full day tour from El Calafate. If that is all the time you have I strongly recommend it as it is single handedly the most beautiful national park I've ever stepped foot in. If you have the time and money, definitely work out a longer stay in Torres del Paine. From El Calafate the bus ride is about 3 hours until the border crossing into Chile and about another hour until you enter the national park. The entrance fee to the park is $21,000 Chilean pesos or $35 USD. The tour included stops at several different view points of the infamous Torres del Paine mountain range, a 2km hike past a beautiful waterfall, and a three course lunch. It leaves at 5:30am and you return to El Calafate around 10pm but I found the trip to be well worth it.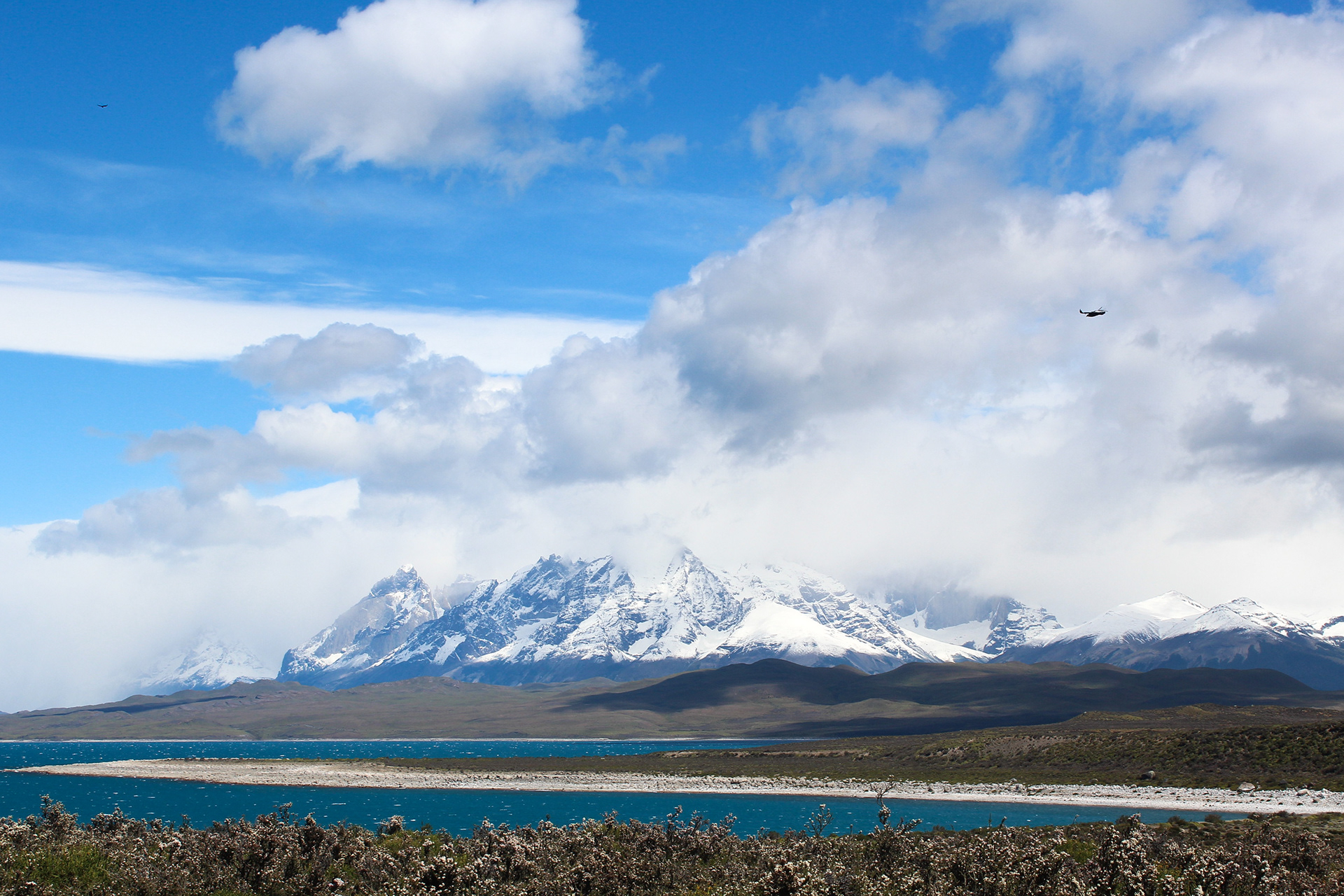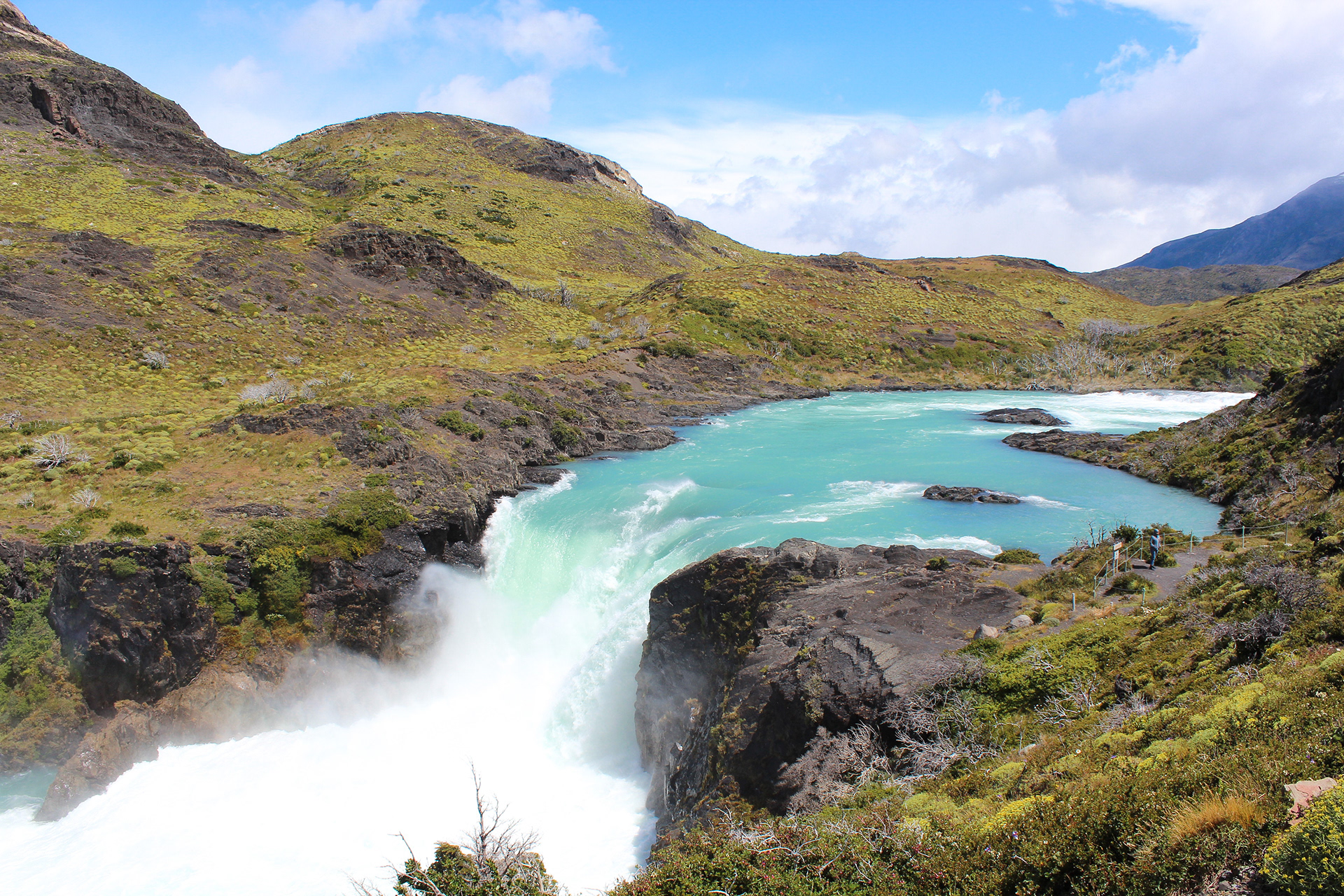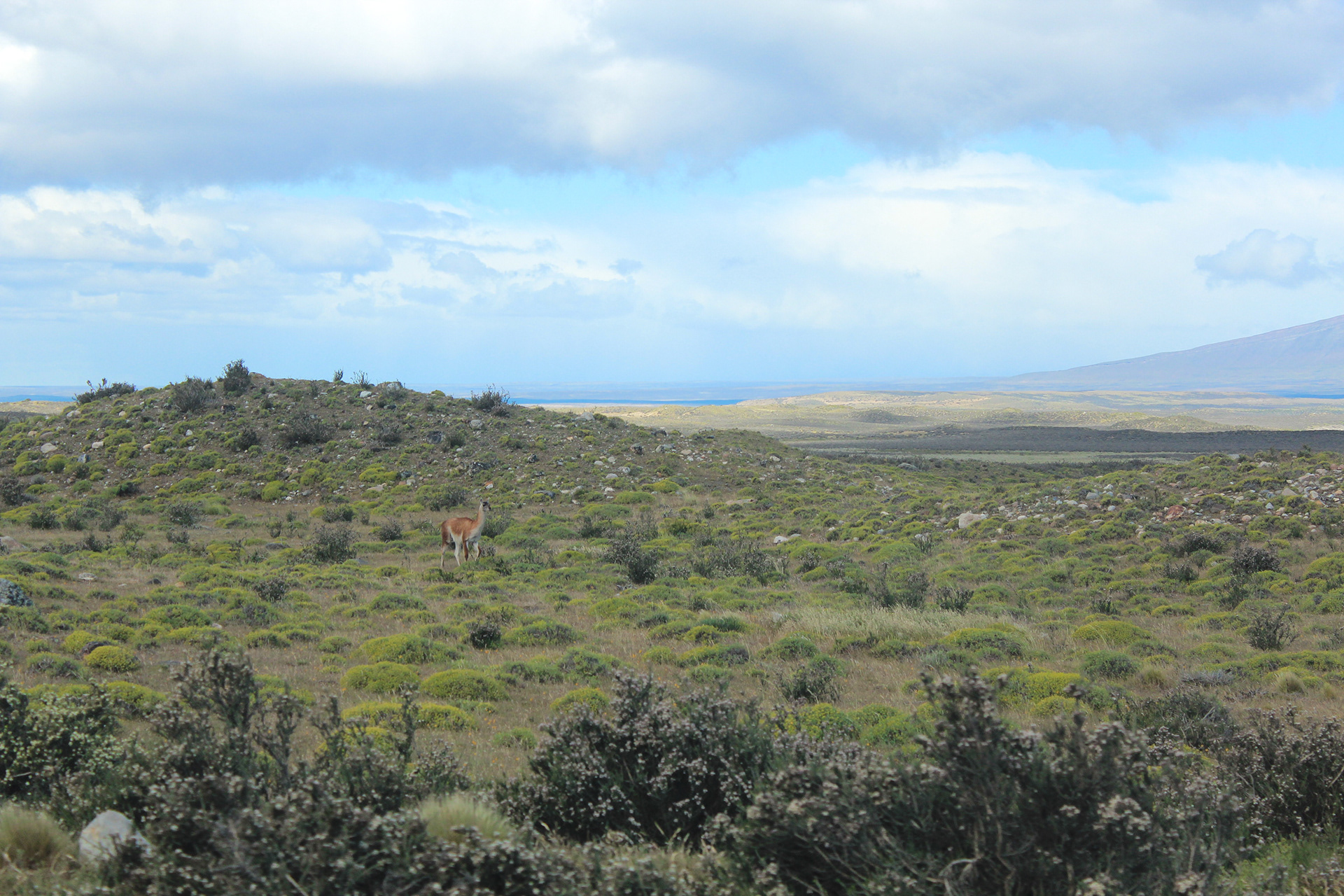 'The southern most city in the world' and the last stop before Antarctica, Ushuaia was my final stop in Patagonia. A mere 600 kilometers from Antarctica it was quite cold, even in the dead of summer. I only spent two full days here spent exploring the national park and seeing penguins but felt like I did everything I would have wanted. 
Parque Nacional Tierra del Fuego
With a variety of different hikes, you can spend a half or full day here exploring different trails and visiting the end of the Pan-American Highway which starts in Alaska. I found Parque Nacional Tierra del Fuego to have quite a different look and feel than the national parks I visited farther north. With it reaching sea level, I stuck around the lower about 10km of trails near the water.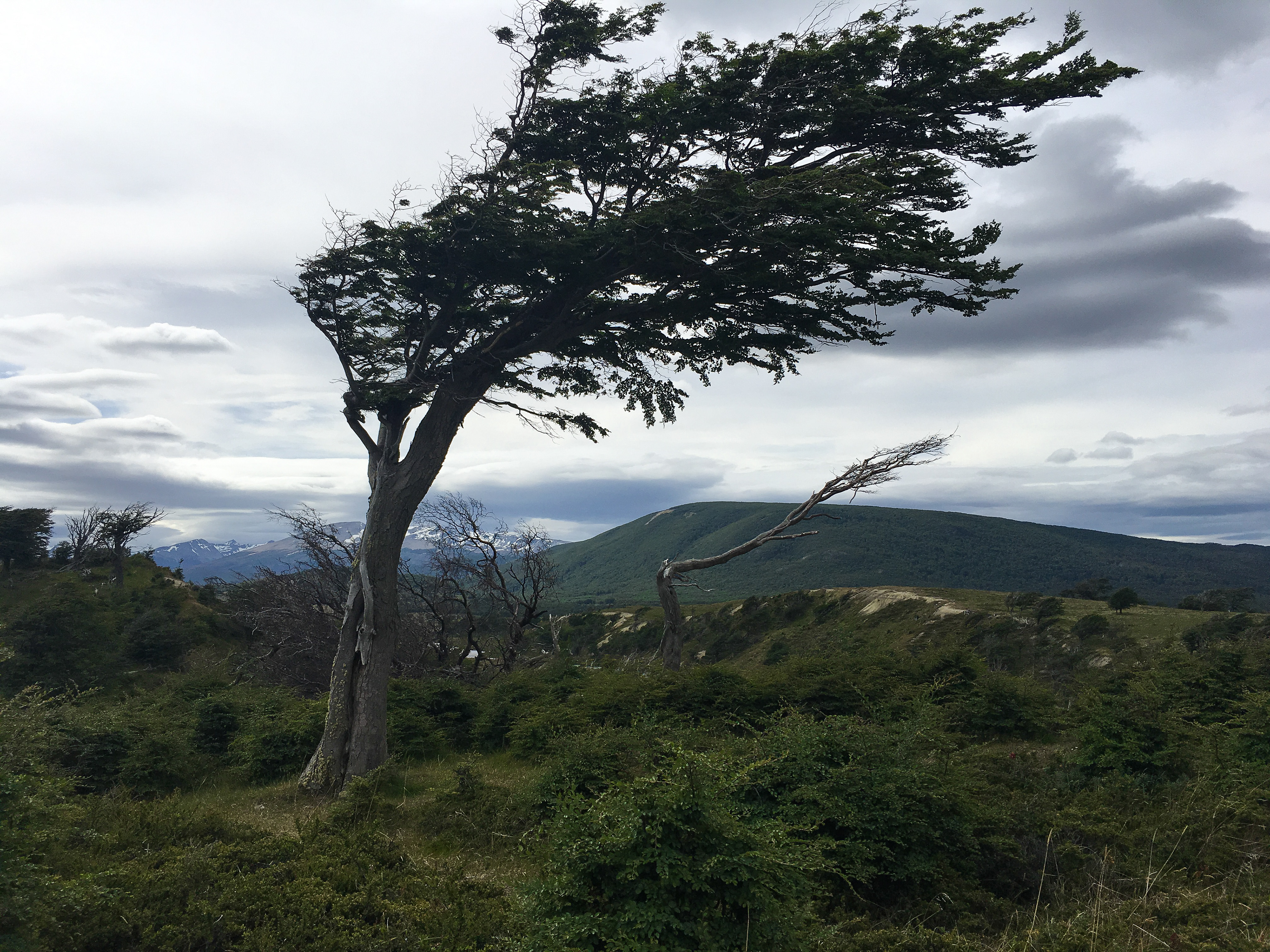 My highlight of Ushuaia was walking with penguins. There are endless tour companies that will take you through the Beagle Canal and past Isla Martillo where two different penguin species go to breed during the summer months, but only one, Piratour, offers the chance to actually get off on the island. My experience while passing the island is that do not get a good look at the little guys so I'm glad I paid extra to actually get close to them. 
La Birra—
A great spot to grab a beer, I went to try one of the local craft breweries, Beagle, on tap-- the
roja
is pretty damn good. Just beware of their weirdly short opening hours.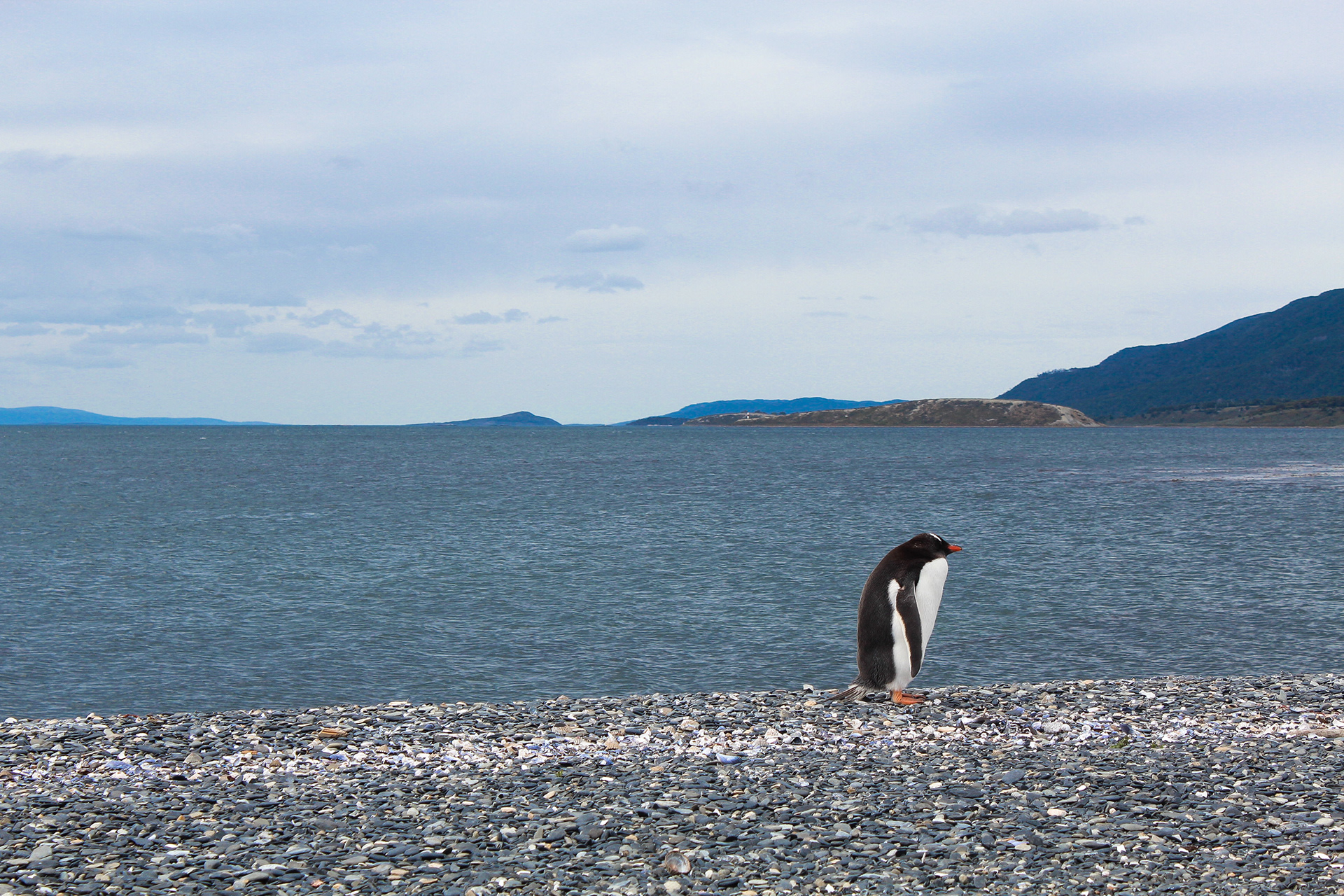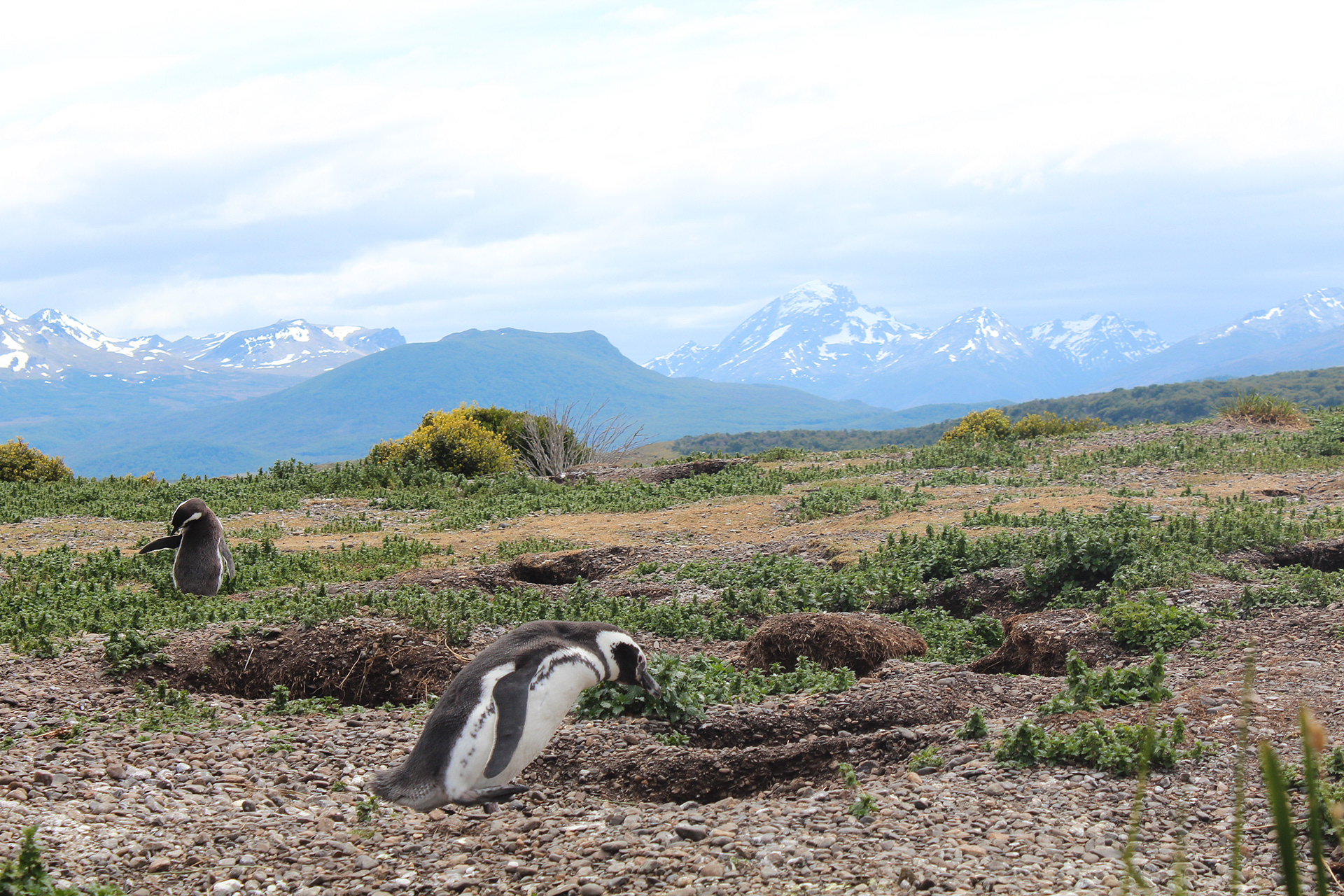 Five months spent in Argentina, and I finish this as I'm getting ready to leave, and I'm already thinking about when I can come back. This turned out far longer than I originally intended because, as you can see, I can talk about this amazing country forever.  I didn't see or do everything but I shared my absolute favorite, stand-out places that I had the pleasure of experiencing. If you have any additional questions or also have a particular love for the country and want to share anything I'm only a message away. 
subte- the subway system in Buenos Aires
colectivo- the public bus system in Buenos Aires and Bariloche
centro- center, town center
refugio- a refuge or place to sleep when treking
picante- spicy (rare in argentina)
lomo- an amazing cut of beef, order it
porteños- name for people from Buenos Aires